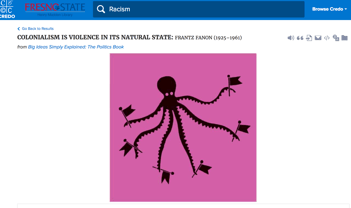 By Raymond Pun and Vang Vang
Have you ever thought about creative ways to teach students how to find, interpret, and use images for their research? You may want to consider using Credo for this instructional activity.

Credo's collections offer a wide selection of multimedia content, including thousands of images and videos. You might already show students how to find these visual sources for their research papers easily through the image search feature, but how about teaching visual literacy?
Visual literacy is the ability to interpret, synthesize, and make sense of the information presented in the form of an image. Today more and more students are mass consumers of digital information, encountering multimedia and visual content on an increasingly frequent basis.
Imagine you have your students find different images under the word "racism" in Credo. What do you think they will find and how will they interpret these images in the context provided by the original source?
Because Credo searches across disciplines, users will receive a variety of subject perspectives of "racism" from sports, to history, to psychology, to criminal justice. These varied perspectives can lead to rich conversations, helping to illustrate how different disciplines treat the issues of race, ethnicity, and racism. You can also use these images as a launchpad to discuss how racism is viewed in these disciplinary tracks, and how students can consider these visual sources for interdisciplinary research topics.
If you want your students to do more than just an image search, you can have them look up a word like "propaganda" to see the word's manifestation as an image in historical context. From 20th century North Korean propaganda to World War II posters, you may want students to explain or write about what they see, draw on the parallel analogies to something they are witnessing today, or address how these images can clearly fit into a historical continuum. In addition, students should read the brief entries for context and think about how their research topics can be supported using visual evidence. These visual clues can help create compelling arguments to effectively frame their research papers for any kind of study.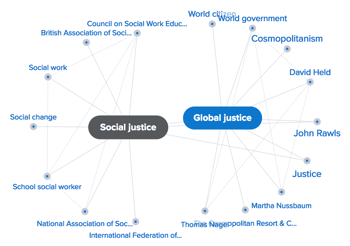 Furthermore, Credo's Mind Map feature can help students in introductory courses identify better search terms. Many students, especially freshmen, are so focused on a term or keyword that they can't see beyond it. If the term doesn't generate good results, they feel frustrated and give up easily. Having a visual Mind Map with their "chosen" term, and seeing other related terms about their topic, opens their eyes to different possibilities of research topics and keywords, In the end, they'll see that this leads to better search results.
These techniques may enhance your teaching skills beyond the traditional research basics 101. Get creative with these methods and engage students a bit differently by having them explore various images and interpret what they really mean.
Missed the webinar on 10 Creative Activities to Support Student Engagement? No problem: Check out the recap, recording, and slides!
Vang Vang
Instructional Technology Librarian, California State University, Fresno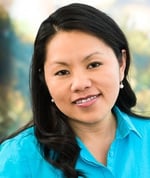 Vang has a M.S. in Library and Information Science from Simmons College. One of her primary responsibilities, besides collaborating to provide library services and programming for faculty, is to oversee the creation and enhancement of library tutorials, information literacy modules or digital learning objects taken by an average of 3,500 students annually. Vang is also the campus coordinator for CSU's Affordable Learning Solutions (AL$) initiative whose mission is to enable faculty to choose and provide more affordable, quality educational content. Vang's professional work experience in academic library expands over 20 years. Vang has also taught credit courses at Fresno State and Fresno City College.