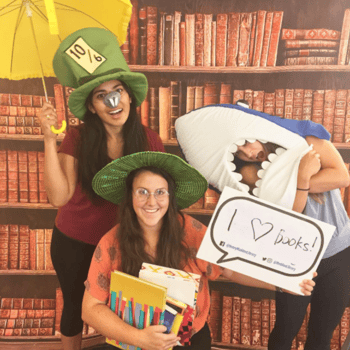 The academic school year has started, and it's a great time to think about creative ways to engage with students throughout orientation!
From photo booths to scavenger hunts, you can showcase library resources and giveaways to attract new learners and introduce them to library services. We find that students prefer academic planners, along with any kind of swag to enhance their mobile devices. Examples include microfiber cloths to clean the surfaces of their cell phones or eyeglasses, multi-charging cables for USB to Apple Devices, or a phone wallet to conveniently store their Student ID Cards, etc.
There are numerous ways to set up your orientation services. You can embed yourself in the summer orientations and/or set up the library's own orientation workshops throughout the beginning of the semester. Here are some ways to make your orientation much more engaging:
Interactive Presentations
: Think about using slide formats from Prezi, Slides.Com, or HaikuDeck and add the
Cephalonian Method
to your short presentations to encourage students to "ask" questions and engage with the content visually. You can show short videos introducing library services or resources, then set up a
Kahoot.it
quiz to gamify the learning and test students' knowledge.
BuzzFeed
also offers an easy way to set up quizzes for students. Be sure to give neat prizes at the end!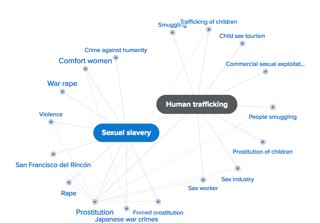 You may want to perform quick demonstrations of relevant databases covering thought-provoking topics to get students thinking about how useful the library can be during their first year research experience. For example, you can use Credo's Mind Map to show the different keywords associated with topics like "human trafficking" or "white supremacy" and discuss the visualization of these words connected to the research topic. From there, you can have students actually write a 1-minute reflection on these timely topics, and how the library databases can provide useful sources for research.
Learning Tours or Scavenger Hunts
: You can have new students go through the stacks in teams for a scavenger hunt to build familiarity with the library space and its many resources. Collecting stamps from different areas for a "library passport" is another fun way for students to learn about different services. These activities require a bit of coordination, but can quickly introduce a large volume of students to the library resources in a meaningful way that will stick with them.
Organizers have used different themes and topics such as Harry Potter or Game of Thrones to get students interested in the scavenger hunt. Throughout the scavenger hunt, have students search for specific items in the stacks or online, and have them document their responses in an online-shared file like Google Docs (or on a piece of paper that you can collect at the end). If you have a photo booth set up, you can also have students finish off the scavenger hunt by taking a photo and sharing it on the library's social media channels.
In some learning tours, students are guided through different parts of the library where they can then take "group selfies" as documentation. Ask them to share the images with the orientation leaders through an online-shared page like Google Slides. These activities can strengthen their relationships with each other while being exposed to library resources in a simple way.
Please feel free to share some of your best practices or tips to engage with new students in the comments!
Hoping your academic semester goes well!