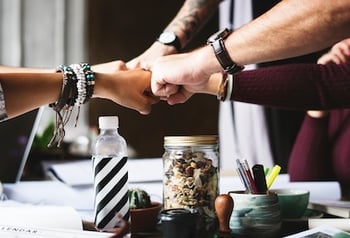 One of the most common concerns we hear from librarians regards how difficult it can be to engage with faculty. This was a distinct takeaway from our booth survey at ACRL, and is something we explored in one of our most popular webinars of last year.
For faculty to engage meaningfully with the library, the burden of simplicity and convenience on the part of the librarian cannot be overstated. As Paige Stewart of the University of Jamestown notes, Credo supports collaboration "by allowing me link directly to useful titles for their individuals classes." You can accomplish this kind of activity effortlessly through permalinks and embedded articles. If you're looking to see how to make the best use of LibGuides and subject guides, check out this webinar from Sara Davidson Squibb, Head of User Communication and Instruction at the University of California, Merced.
Michelle Finerty of Mississippi College says that "Credo helps me collaborate with faculty on assignment design. For one of my biology classes, the professor likes to get students started with the research process by introducing the different types of scholarly information to students. Using Credo is a part of the lesson as it is used as a tertiary source."
Dalene McDonald, library director at Southwestern University, states that, "Three faculty members outside the library taught sections of Beyond Google. The English Dept. faculty all requested a version of Credo focusing on evaluating resources. A religion professor requested an instance of the entire course for her junior and senior students who are doing research."
How are you using Credo to bridge the divide between library and faculty?