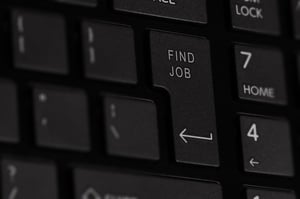 Sometimes the best program ideas come from a spark in a casual conversation. Recently, a colleague made an offhand suggestion that we offer adulting workshops because her student staff stressed about responsibilities like filing taxes and understanding their credit reports. At first we laughed, then we realized there were a number of "adulting" responsibilities that students might find more manageable if they understood how information literacy skills could be used outside the classroom.​ From that staff meeting Adulting 101 was born.
Over the summer of 2018, staff from the R. B. House Undergraduate Library, part of the University Libraries at the University of North Carolina at Chapel Hill, gathered feedback from undergraduate students to understand what adulting meant to them and to identify gaps in their knowledge. Students told us that they wanted the tools and skills that would let them manage a school-work-life balance, be fiscally responsible, and act as responsible campus and global citizens.
In the pilot phase of the Adulting 101 workshop series, we offered six workshops attended by more than 100 students. Workshop topics included:
Researching health and mental health topics
Voting in the midterm elections
Basic budgeting
Understanding credit reports and scores
Job searching with LinkedIn
We created LibGuides and corresponding handouts for each workshop, so students could continue to research and learn about these topics after the sessions.
Our initial goal in developing this series was to take a "whole student" approach to undergraduate student learning. During planning, we also uncovered opportunities to communicate the impact of information literacy by working in new ways with campus partners. We collaborated with a total of nine campus partners, including two student organizations and a range of campus offices and initiatives. Drawing on the expertise of our partners allowed us to provide more engaging content and raise awareness about the variety of resources available to undergraduate students on our campus, from mental health support to financial literacy training.
Working side by side as instructional partners also allowed us to demonstrate that libraries provide more than space and resources; we have expertise in finding and evaluating information. After teaching an Adulting 101 workshop about LinkedIn, Tamara Taylor from University Career Services reflected, "I really appreciate the collaboration, high impact practices, and virtual vehicles the Undergraduate Library utilizes to engage students. Working with this series gave me a lot of ideas for our work with students and I hope you all will consider future collaborations with me!" The Adulting 101 program has allowed our library to gain the trust of campus partners, so in the future we can collaborate in new and creative ways.
The Adulting 101 series also provided leadership opportunities for students as teachers of the sessions.
Three undergraduate student employees from the Office of the Dean of Students co-taught a workshop about credit reports and credit scores. Additionally, four student employees from University Career Services acted as teaching assistants for the LinkedIn workshop and two student leaders from Active Minds at Carolina spoke at the mental health workshop. These leadership opportunities allow students to connect with their peers and develop their own knowledge and information literacy skills. After teaching a financial literacy workshop, undergraduate student Portia Hardy said, " I admired the fact that while we all collaborated with preparing to teach important materials to the students, we also learned about the topic along the way."
The pilot workshop series was a success, in large part because of the expertise our campus partners offered and the direct student feedback that shaped program offerings. Students filled out brief surveys at the end of each workshop. One hundred percent of students completing a post-workshop survey answered "yes" or "maybe" when asked if they would attend another Adulting 101 workshop.​
In response to the question "What did you learn in this workshop?" students wrote about information literacy skills and concepts. They also shared feeling more welcome on campus and having a space to address "topics that would not otherwise be discussed." According to one student survey, "Adulting 101 has been teaching us very important skills that are crucial, but we don't necessarily learn in the classroom.​" This was exactly the goal of the series: to support undergraduate students' learning outside of the classroom and to prepare them for success on campus and beyond.
Suchi Mohanty (she-her-hers) has been the head of the R. B. House Undergraduate Library, part of the University Libraries at the University of North Carolina at Chapel Hill, since 2012. She leads a team offering 24-hour service, student-centered learning spaces (formal and informal), information and digital literacy programs, and print and media collections in a dynamic library setting. Suchi works closely with campus partners to help undergraduates develop information literacy skills through co-curricular programming. You can find her on Twitter at @uncsuchi.
Cait Kennedy (she-her-hers) recently graduated with an MSLS from the University of North Carolina at Chapel Hill. She is currently a Reference and Instruction Associate at the Robert B. House Undergraduate Library. Previously, she worked in the nonprofit sector for organizations including AS220, Bobby Dodd Institute, and the Center for Teaching Quality. Cait is interested in building library services, research opportunities, and communities for nontraditional students. You can find her on Twitter at @cait_reads.