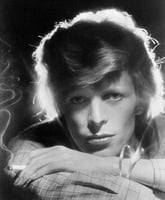 Spotlighting Great Content With Topic Pages:
David Bowie - Bowie passed away at the age of 69 this week, remembered as one of the most influential musicians of the past century.
"El Chapo" - Notorious Sinaloa Drug Cartel kingpin, Joaquín Guzmán, was taken into custody this weekend after an interview conducted by Sean Penn led authorities to the fugitive mastermind.
Powerball - Americans are feeling lucky heading into Wednesday's Powerball lottery drawing, where the grand prize is estimated to reach a record $1.4 billion. Learn more about Lotteries here!