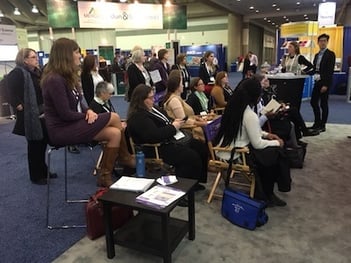 Interested in learning more about the first year experience in the library field or higher education? Not sure where to begin? There are plenty of resources to help you dig into this topic a bit further since the FYE is such a broad area in higher education. This post will cover a few selected resources for you to consider.
Conferences, Webinars, and Forums
The Personal Librarian and First Year Experience Library Conference, Cleveland, Ohio, March 21-22, 2018:
This biennial conference is hosted and organized by the Kelvin Smith Library at Case Western Reserve University. It focuses on the first year experience (and personal librarian programs) and how librarians are supporting this area.
Annual Conference on the First Year Experience, San Antonio, Texas, February 10-13, 2018:
This higher education forum brings teaching faculty, student affairs professionals, administrators, librarians, and other education professionals together to discuss the various topics and themes of the first year experience from assessment to partnership to innovative programs. Organized by the National Resource Center in the University of South Carolina, they also have a list of selected readings that may be helpful.
Not able to attend these conferences? Consider webinars where you can review the content at your own time and location. Innovative Educators provides a series of webinars on the FYE that you may want to explore further. These webinars are typically for student affairs professionals but some topics may be relevant to academic library services.
In addition, if you are an ACRL member, you can join and participate in the First Year Experience Discussion Group. They often organize thematic discussions at ALA conferences concerning the FYE. Also, RUSA has an First Year Experience Interest Group, which is another opportunity to learn more about updates on the FYE at ALA conferences.
Reading List
As for academic literature, you may want to consider subscribing and perusing issues from the Journal of First-Year Experience & Students in Transition. This academic journal is a "semiannual refereed journal providing current research on the first college year and other significant transitions." Some of the articles may cover useful statistical methods for you to consider when designing a study or an assessment of your first year students.
This year, the Association of Research Libraries (ARL) released an interesting case study called The Impact of Academic Library Resources on First-Year Students' Learning Outcomes from the University of Minnesota. This research study collected large-scale data and tries to correlations of academic library services and first year students' development of learning outcomes.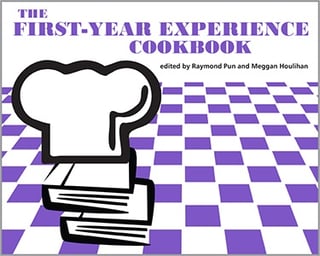 There are a few books covering the FYE in academic libraries that you may want to consider exploring: The User-Centered Design for First Year Library Instruction Programs (2016) by Cinthya M. Ippoliti and Rachel W. Gammons was published last year to cover how to incorporate user-centered design principles to support library instruction programs for first year students. In addition, there's The First Year Experience Cookbook (2017) by Raymond Pun and Meggan Houlihan. This edited volume that I co-edited provides a lot of great ideas from assessment to programming to orientation. It's a great way to experiment with some of these activities in your school!
If you know of any other resources on the FYE in libraries, please feel free to share below in the comments!
Don't miss my webinar series, Engaging First Year Students with Credo, in which I will be joined by other librarians from around the country to discuss gamification, instruction, assessment, and more!