Join the InfoLit Learning Community now. Already a member? Log in here.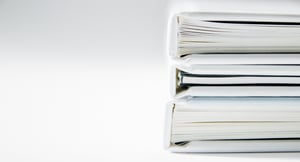 So you're faced with an accreditation visit. You've looked back at your notes and plans from the previous visit and there's a problem... you didn't do what you said you would. Or, you tried to do whatever it was you promised but it didn't work out. What next? How can you discuss this issue in a way that doesn't reflect badly on the library or the institution as a whole?
First, take heart—others have faced this and gotten through it. As Ian Singer, General Manager, Reference, at Credo points out, "The best libraries allow their workers to take big chances, recognizing that some of those gambles might not work out. The upside is that big chances that work out can reap big rewards, and even if things don't work out, you've had a learning experience." The key to describing to the accreditation committee a plan that didn't work out is to be forthright. Describe what happened and what you learned from it and reassure them that you have a new plan in place, one that benefits from tough lessons learned.
Owning up to failure and learning from it has been the subject of recent articles and conferences, and the authors' experiences can offer a roadmap for how to write your accreditation report when things didn't go as you would have liked. Even if the "owners" of these failures weren't preparing for accreditation, they each faced some kind of accountability and their stories can be instructive as you prepare your accreditation report.
The following are resources that describing turning a failure into a learning opportunity.
Failing Well: Campus Series Helps Students Rethink Setbacks. Grecourt Gate. Feb. 1, 2017.
Fife, Dustin. "We Talked about Failure." Library Journal, August 18, 2016.
Julian, Renaine & Rachel Besara. Building a Culture of Strategic Risk-taking in a Science Library: Turning Failure into Learning Opportunities. Journal of New Librarianship. March 26, 2018.
Moore, Dan & Elizabeth Price. "Failing Forward." Journal of New Librarianship. February 02, 2018.
Pasquariello, Kristy. "Facing Failure." Public Libraries Online. March 15, 2017.
Smale, Maura. "Failing Forward, Supporting Students." ACRLlog, August 29, 2012.
For more advice on preparing for your accreditation visit, please see last week's blog post, "Setting Your Sights on Accreditation." Remember, too, that you can always ask for advice, on this or other librariship topics, in Credo's InfoLit Learning Community. We hope to see you there!