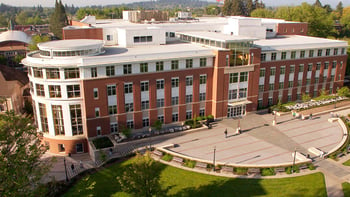 By Laurie Bridges and Raymond Pun
Among the most effective ways to improve student retention and success is the promotion of diversity and global learning services. To increase students' multicultural awareness and develop their sense of belonging within the community, this high-impact practice (HIP) can be integrated into library services. In this interview with FYE Correspondent Raymond Pun, Laurie Bridges, an Instruction and Outreach Librarian at Oregon State University Libraries shares her thoughts and activities in supporting international programs for students on campus and abroad.
Ray: Thanks for speaking with us! Can you briefly tell us about your role, and explain what international services and programs in the academic libraries are most important to your work?
Laurie: I am an instruction and outreach librarian at Oregon State University. Part of my position includes liaising with INTO OSU, the University's ELL program (public/private partnership). There are approximately 1,000 students enrolled in the INTO OSU program and the majority of these students move on to become full-time undergraduate or graduate students at Oregon State University. At OSU our two largest ELL populations are from China and Saudi Arabia. Librarians can help support students in their academic and cultural transition by having a basic understanding of the educational system in the students' home country.
In order to do this for myself, I started by reading articles about higher education and libraries in China and Saudi Arabia. Then, I actively sought out students, staff, and faculty members from these countries and asked, "What are some things that are different about Chinese and US classroom culture?" And, finally, I attend presentations at annual conferences that are given by librarians (domestic or international) about international topics.
Ray: Global learning/diversity are considered HIPs to foster student success. Can you explain how these themes can promote and foster student retention from your perspective?
Laurie: In addition to working with ELL students, a colleague and I co-developed a 3-credit, short-term, study abroad course for Oregon State University undergraduate students, "Information and Global Social Justice". When we first started developing the course, we relied heavily on HIPs to inform the curriculum, but we also used them to explain the purpose of the immersive class and garner support from library administrators and faculty on campus. Now that I've taught the class, and will do so a second time this month, I can enthusiastically say that I see no better way to encompass so many HIPs in one course. (See the full list of the AAC&U High-impact Practices.)
We begin recruitment for class the previous fall, and as students enroll, our activities begin almost immediately (meetings with students, helping plan travel, beginning a Facebook page for the group, etc.). As we continue in the planning process, students form bonds with one another, as well as the co-instructors, therefore beginning our journey toward a "common intellectual experience" with a "learning community".
Our students, which includes some first-year students, are actively engaged in "undergraduate research" and "writing intensive" activities as part of our final capstone project for the course, an e-book chapter comparing a global social justice issue between two cultures (their home culture, as they define it, and the host culture). While we are in the host country, we visit NGOs and talk with their coordinators about their activities and goals, "community-based learning", and we also learn about politics and history from local scholars. For example while we are in Barcelona, we will be given a tour and lecture by a local professor, Oriol López-Badell, who has developed a guided tour, "The Legacy of Slavery in Barcelona," and we will engage in a conversation with him about reparations and colonial history. Finally, after the class concludes, connections are made between the students and instructors that are ongoing and continual—I have kept in touch with all the students from the class in 2016 and we have helped most of the students in some way after the class ended—writing a cover letter, developing a CV, preparing for professional interviews, writing support letters for graduate school and international internships...and the list goes on.
Ray: Wow, what an exciting course! What would you recommend librarians do to engage and promote internationalization and diversity efforts in their libraries?
Laurie: Start by gathering the data about international students on your campus. How are these students being served and by whom? Is there a need to designate a librarian to liaise with your international office or ELL program? Gather information from the faculty who work with and serve international students. It was in this way that I first began working with ELL international students: faculty member in our College of Business told me he felt students coming through our ELL program needed more instruction about research, citations, and plagiarism before entering the MBA program.
But, don't stop with the international students on your campus, also explore how you might support domestic students in their efforts to gain international experience—it is in this way that I learned the university was searching for more faculty members to lead short-term study abroad and I thought, "We can do that!"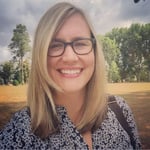 Laurie Bridges is an Instruction and Outreach Librarian at Oregon State University. She is the library's liaison to INTO OSU (ELL students), School of Language, Culture, and Society; and the School of Arts and Communication. She co-created a three-credit, undergraduate, librarian-led study abroad to Barcelona, titled Information and Global Social Justice; thus far she has co-taught two classes in the summer of 2016 and 2018. She holds a BSEd in English from the University of Nebraska-Lincoln, an MS in College Student Services Administration from Oregon State University, and an MLIS from the University of Washington.