By Jody Burum and Raymond Pun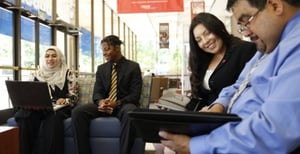 FYE Correspondent Raymond Pun talks with Jody Burum, Career Counselor at Fresno State, who discusses the importance of Career Development/Internship experiences in the academic curriculum. Career development/Internships are considered a high impact practice (HIP), an active learning approach that can increase student engagement and retention. In this post, they explore how their collaboration supports students' career success.
Ray: Thanks for speaking with me! I've known you for over two years now since I arrived at Fresno State. We've collaborated on multiple occasions, such as providing career research workshops, attending departmental meetings, and holding joint counseling sessions for our students. I wanted to ask you about your experiences encouraging faculty to integrate career development assignments into their courses.
Jody: Two years ago I co-facilitated a Faculty Learning Community (FLC), Integrating Career Related Assignments. The FLC was directed toward faculty who had an interest in learning the career development process and incorporating careers into their curriculum. Over the 3-year initiative, I have worked one-on-one with faculty teaching general education to doctoral programs. The FLC had three main components: educate, customize, implementation. Faculty participated in the FLC for one year but the career curriculum is still integrated into their curriculum today.
I also started a "Don't Cancel Class, Call Career Development Center" campaign. This has worked extremely well since the center is offering a service to assist faculty in their time of need. When I am contacted to present to a class, or cover all their classes due to a conference or family emergency, I discuss the benefit of requiring career assignments. Many faculty will create their own career assignments but several will seek my expertise.
Ray: What about general work study on campus? I've heard and read reports where students actually do better if they work on campus. Do you find that to be valid?
Jody: I too have read similar articles, and speaking with students, they often state the main reason they seek on-campus employment is the ease of going to work and the flexible work schedule. Students' top priority is their education and off-campus employment often requires a very rigid schedule that doesn't correlate well with classes. On-campus employment allows students to earn an income without having a commute. Additionally, they often learn about campus resources they may not have been exposed to if they did not work on campus; I believe this is the main reason why students are more successful. As a Career Counselor, I view on-campus employment as a wonderful opportunity for students to obtain valuable transferable skills that can easily be incorporated on their resumes.
Ray: In my role, I also support our Upward Bound program and invite minority students from local high schools to serve as interns in different library departments. They get hands-on experience and also a small stipend from Student Affairs during the summer. They may not recognize this kind of work as a career yet but it prepares them for that opportunity. I feel like one area in which we could collaborate would be to organize a job fair for those interested in librarianship and information science fields. What do you think?
Jody: A current career trend is to offer small boutique career fairs. This could be a possibility but I fear many students have never thought about librarianship or information science as a career option. This might be due to the lack of career exploration offered in high schools. As you mentioned, you are targeting Upward Bound students and this is the time to expose them to various occupations. Studies show people are exposed to careers by their family/friends, community, and media. If your goal is to increase interest in librarianship and information science, I would suggest attending Career Days in the high schools, or speaking with high school teachers to present to their class. As for postsecondary students, exposing them to careers during their first year is crucial if they are undeclared. A workshop or an evening event "Meet Your Career" offered during summer orientations might be a solution.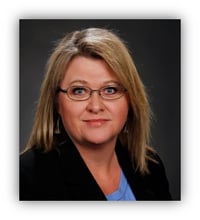 Jody Burum, M.A. has 16 years of experience in Student Affairs. She has provided various levels of counseling (career, vocational, personal, academic, credential, and transfer) and has taught college courses on student success and career development. Her experience spans from centralized Career Centers, Disability Resource Centers, Extended Opportunity Programs & Services (EOP&S) and college designated advising. Her main focus is being an advocate for students and giving them the tools to not only succeed academically but to thrive as a professional. She is a Certified Strong Interest Inventory Practitioner and hold a Global Career Development Facilitator credential. Jody holds a M.A. in Education with a Specialization in Counseling and Guidance from California Polytechnic State University, San Luis Obispo.
---