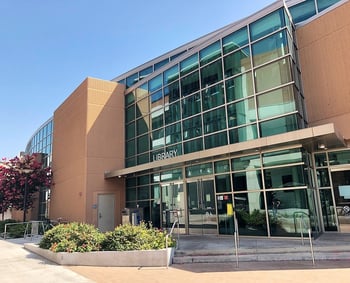 By Cynthia Mari Orozco and Raymond Pun
FYE Correspondent Raymond Pun recently spoke with East Los Angeles College's Librarian for Equitable Services, Cynthia Mari Orozco. She details what her position entails, how she helps support students' of all backgrounds as they transition to college, and different strategies for reducing library anxiety.
Ray: Thanks for speaking with us! Can you tell us about your role and briefly describe your library's recent FYE activities?
Cynthia: My position was created in response to student demand for permanent extended hours, so the focus of my work has been centered around night operations and services for non-traditional students. At my community college, our first-year students range from those entering straight from high school to those who have been out of school for quite some time. In either case, the library's biggest goal is to market our resources and services and provide a welcoming environment. One way in which I've done this recently is by reaching out to all night faculty to ensure that they know that our faculty services do extend to those working in the evenings with the goal of increasing library orientations for night students.
Ray: Transitions can be a challenge for all types of students, so it's great to see so many strategies for supporting them. Why do you think it is important for libraries to be involved in supporting the FYE?
Cynthia: The transition to college can be really difficult! I became a librarian because I was that traditional freshman student who became incredibly overwhelmed going straight from high school to university. I floundered around campus completing my courses, but I certainly wasn't as successful as I could have been. I rarely used the library, and I used the one database I was familiar with when I was required to do research for my classes. To be honest, the only way I survived my freshman year was because of my counselor assigned to me through campus athletics, a requirement of having been on the swim team.
That one point of contact can be crucial. In libraries, maybe that one reference transaction or one freshmen orientation in which we connect with our students can really help alleviate the ever-present library anxiety students face. Recognizing that libraries can be seen as scary and intimidating to new students especially can help us intentionally overcome those perceived barriers to students.
Ray: Yes, library anxiety is very real and present, and it's something librarians need to actively address in a variety of different ways. What's next for FYE support in your library?
Cynthia: Our instruction team would really like to liaise faculty to embed information literacy into the curriculum. We do a lot of one-shot sessions and teach a 1-unit library science course in this regard, but there is so much more we can do to elevate information literacy instruction throughout the campus!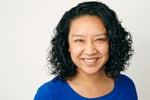 Cynthia Mari Orozco is the Librarian for Equitable Services at East Los Angeles College, where she is responsible for providing library support specifically for non-traditional students. In her previous position as Student Services Librarian at California State University Long Beach, she was the liaison to at-risk student groups on campus, including the Educational Opportunity Program (low-income, first-generation college students), pre-baccalaureate students, and international students. She received her Master of Library and Information Science (MLIS) from San José State University, her Master of Arts in Latin American Studies from San Diego State University, and her Bachelor of Arts degrees in Political Science and Sociology from the University of California, Irvine.