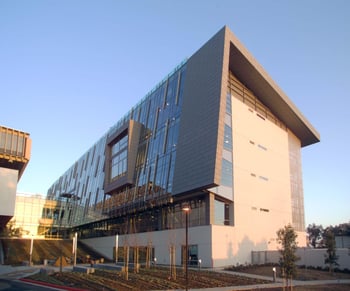 By Jillian Eslami and Raymond Pun
California State University Dominguez Hills (CSUDH) is a public university in the 23-school California State University system. In this interview, librarian Jillian Eslami shares her experiences supporting FYE through outreach, engagement, and programming across campus. Jillian also mentions her new work collaborating with student government to form a Student Advisory Group for the library.
Ray: Thanks for speaking with us! Can you tell us about your role and briefly describe your library's recent FYE activities?
Jillian: I am a Reference, Instruction and Outreach Librarian. Beyond my duties in the classroom and at the reference desk, I help run our library's social media accounts, create engaging book displays, and help coordinate events and programs in the library, such as our Stress Relief Week events and Open Access Week events. The library takes part in the Welcome Weeks and New Student Orientation events to help acclimate incoming freshman and transfer students to campus. We do tabling at these events, where we come equipped with a prize wheel and tons of library "swag." We also bring print takeaways for students, such as liaison flyers so students know which librarian might be the most helpful for them in their given major, or other library resource highlights that new students should know about.
Ray: Why do you think it is important for libraries to be involved in supporting the FYE?
Jillian: FYE involvement is important because the library can be so much more for students than just a place to study. Aside from the various resources available to help students succeed academically, I think the library can provide a great place for students to just be. The library can be more than just a stopping point during their time in college, and especially for our first-year students, we want to provide a space where they can create a community with their peers for learning and support throughout their time here at CSUDH.
Ray: What's next for FYE support in your library?
Jillian: The library is currently working with Associated Students, Inc. (ASI) to start a Student Advisory Group, which we expect to launch officially in the Spring semester. The hope is that the group will help shape future library programming and resources so our students get exactly what they need from the library, be it a quiet place to study or a place to blow off steam by grabbing a coffee and a snack and chit-chatting with friends. We had the largest number of incoming freshmen in CSUDH history (over 12,000!), and creating a group where their voices can be heard is a great way to help our new students use the library throughout their entire time at DH, in the ways that THEY need it!
Jillian Eslami is a Reference, Instruction and Outreach Services Librarian and co-liaison to the College of Business and Public Policy at CSU-Dominguez Hills. She seeks out collaborations across the campus to engage in student success initiatives and partnerships to help the University Library grow. She is also an adjunct at East Los Angeles College. Jillian received her MLIS at San Jose State University iSchool in 2016.