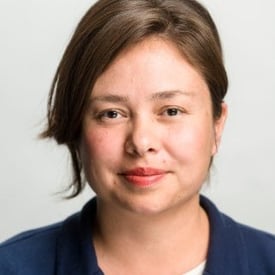 By Sol M. Lopez, MLIS
ALA annual is so large and broad in scope, and yet manages to offer a handful of specialized workshops for every possible area of the profession. Learning about issues that impact minority academic librarians, what different types of libraries are doing on diversity, inclusion, and equity were among the highlights of my experience.
One of the most impactful sessions I attended was titled, "Diversity, Inclusion, and Social justice in Technical Services," where panelists discussed the various ways their institutions have implemented technical services processes to positively impact the communities they serve. Tech services often appears to focus on collection management rather than users, however learning about activities to help communicate a more welcoming and inclusive tone through the online catalog was very inspiring to me as a cataloger.
Several empowering keynote speakers provided unique insights throughout the conference. Julie Todaro's welcoming remarks motivated and reassured me of the reasons our work in libraries is so important during these times. I was particularly inspired by the assertiveness with which she communicated her strong drive to fight for libraries and librarians across the country. As a mother of an elementary-aged girl, I enjoyed listening to Reshma Saujani, founder and CEO of Girls Who Code. Her message and statistical information were very thought provoking. As far as more motivational female speakers go, I was excited to listen to Sarah Jessica Parker's thank you speech after being appointed honorary chair of ALA's Book Club Central, one of ALA's latest initiatives to provide users with superior reading lists and recommendations to the public.
Moreover, I greatly enjoyed networking with other minority librarians from different parts of the country at the Reforma Educational Foundation Gala fundraising event at the National Museum of Mexican Art. The event is organized annually to raise funds for scholarships to those pursuing a degree in library science who are passionate about promoting information resources to Spanish-speaking communities.
Attending ALA annual can surely re-energize, re-focus, and inspire librarians from all levels of careers, nationally and internationally. I'm very thankful to Credo Reference for allowing me to participate in the world's largest library science gathering. I will carry with me and use the valuable takeaways from this conference for a very long time!
Sol M. Lopez is a cataloging librarian at Regis University's Dayton Memorial Library. She won a trip to ALA Chicago after being chosen in our Credo Stories Contest.