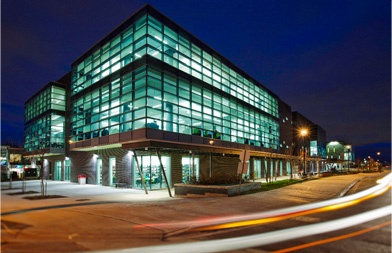 By Raymond Pun and Marian Traynor
FYE Correspondent Raymond Pun recently interviewed Marian Traynor, Manager of Library User Services and Jamie Goodfellow, first year academic skills librarian, both of Sheridan College in Toronto. Their conversation focuses on how Sheridan's library added increased prioritization and new programming to their first year experience initiative.
Ray: Thanks for letting us interview you! Can you briefly describe the first year experience activities that the Sheridan Library has done recently?
Marian: While Sheridan Libraries has always supported first year students in a variety of settings (classroom, reference desk, orientations and events), it became a priority in 2014 with the creation of a new librarian position – our First Year Academic Skills Librarian. This role works with liaison librarians to support and develop first year instruction and focuses on outreach to faculties, departments and units that support first year students.
Outreach, collaboration, and event organization have been a huge focus for us. A First Year Team was developed that included representation from: library and tutoring staff, Student Affairs, Accessible Learning and the International Center. This team worked to develop engaging events that support first year students: APA Style Clinics, Orientations and a capstone event called the Exam Jam. The Exam Jam was held just prior to the exam period and offered students academic and research support as well as stress-relieving activities.
We continue to work with various groups on campus to increase our support for first year students. Currently we are focusing our support for: international first year students, indigenous students, first year students with registered disabilities and academic integrity for all first year students. We are also seeking to expand our services as they relate to "academic skills" and academic integrity – things like Time Management, Note-taking Skills, Test-taking Skills, etc.
Ray: Those initiatives sound great! Why do you think it is important for libraries to be involved in supporting the FYE?
Marian: Libraries can play a huge role is assisting first year students so it's really important that we are seeking out groups that support them. It can often be difficult to reach first year students in our spaces (due to fear or simple lack of awareness) so it's essential that we try to find students where they are. Outreach and developing partnerships is key here so that we can reach students where they are, be it the classroom, orientation or even in social spaces. First year students may not need us yet (or know they need us!) but they will, and the sooner we can help them, the better.
Ray: Thanks for sharing your thoughts! Last questions: what's next for FYE support in Sheridan Library and what are your upcoming projects that you are working on now?
Marian: Over the past year, Sheridan Libraries has focused its attention on academic integrity and ensuring that all first year students have a solid foundation in this as they begin their studies. The First Year Librarian partnered with the new Academic Integrity Facilitator and developed an introductory academic integrity tutorial. This tutorial provides an introduction to academic integrity as Sheridan, our policy and procedures and demonstrates a number of scenarios that could lead to an academic integrity breach. Currently, it is being piloted in over 150 courses at Sheridan. Over the coming year, we will be focused on assessing the tutorial in the hopes to make it mandatory for all first year students. Stay Tuned!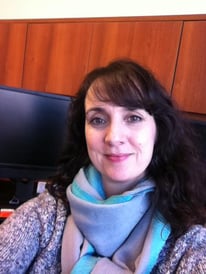 Marian Traynor is the Manager, Library User Services at Sheridan College. Sheridan College has three campuses located in the Toronto region and an FTE of 22,000+ students. Sheridan College is distinguished by its Creative Campus philosophy – a cross-curricular approach with a strong focus on innovation, experiential learning and faculty with strong industry experience. Sheridan Library focuses on scaffolding of skills throughout the curriculum, with a first year librarian program to support both research skill development and the building of a culture of academic integrity across the College. In addition to managing the information literacy program, Marian is responsible for access and research services as well as space planning and use. Prior to Sheridan, Marian worked as a part-time faculty librarian at George Brown College and a research specialist at the Toronto Star newspaper. She holds an Honours Bachelor degree in French Language and Literature, an Honours Diploma in History and a Masters degree in Library Science from Western University.