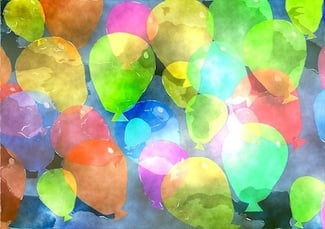 As the spring semester slowly wraps up for many schools across the country, your first year students should be pretty excited about completing their first academic year!
Librarians realize that being a first year student is among the most challenging and rewarding experiences of the academic journey. When thinking of ways to acknowledge and reward students for passing their first year successfully, here are a few activities to consider:
Best First Year Essay Award

– Your library may sponsor or co-sponsor (with an FYE partner, like the Writing Center) an award to recognize the best essay written by a first year student. You can scaffold prizes, like gift cards, for multiple winners, chosen by a panel of faculty and librarian judges. The challenge is getting enough submissions from students in the first year writing/composition program, but you can also expand it to different disciplines as well. Some universities offer best essay awards to recognize research and usage of the library's collections. Your ultimate goal with this kind of activity is to promote the library's interests in supporting the FYE, but also recognizing scholarly research conducted by first year students.

Student Journal of the FYE

– Once you have the best essays selected, you can add them to a student journal hosted by the library. Most universities have some kind of digital or institutional repository (IR). This kind of online archive can be made possible by different vendors too. Co-organize this project with your first year students, allowing them to serve as the lead writers/editors. Assembling motivated students may be difficult, but if you are able to identify them early (particularly in honors programs, or writing and journalism majors), you will have a team to manage a quarterly, biannual, or annual journal showcasing different themes and experiences from the FYE. The content can be creative and academic in nature, but most importantly, it should be an open access publication for all to see in your library's IR.

Best Library Video Contest

– Did your students enjoy using the library in their first year? Create a contest for first year students (or open to all) to submit short videos about their experiences using the library. This contest can promote why students LOVE their library, as well as bring visibility to library resources (especially if your library lends out cameras, mics, etc.). Orientation day is a good opportunity to raise awareness for the contest, but you might also host an open session to explain further if necessary. From digital storytelling to first person POV in the library, students will come up with creative and inspiring videos that may surprise you!
Think creatively on how to celebrate the accomplishments of your first year students! In my upcoming webinar (May 17, 12:00PM EST), we'll be showcasing a series of activities that you can implement for your first year program!
Don't forget that Credo, in partnership with the Kelvin Smith Library at Case Western Reserve University, is now accepting applications to honor outstanding libraries and librarians with the new First Year Experience Innovation Award!