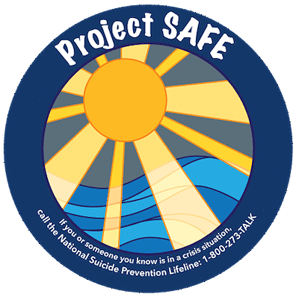 Recently I've been seeing more and more students individually, and I'm certain my librarian colleagues in other institutions are doing the same. What's happening is that more students are now seeking librarians as advisors and counselors.
These meetings with students offer new opportunities for librarians to encourage students in their academic studies and beyond. We don't necessarily have all the answers to their questions outside of the research context, but we might know of a resource, or someone better trained to help them.
FYE librarians are in a unique position to directly support first year students. This requires being sensitive to their needs, and creating an inclusive environment for all students in the library. Studies have shown that these connections and deep interactions help students thrive during difficult periods. After my webinar, Emerging Trends in FYE, this topic came up among some of my colleagues who, like myself, serve as advisors to students in their studies and extracurricular activities, while also acting as confidants.
Here are some resources and ideas for you to consider when supporting students from a variety of backgrounds:
Safe Zones in Your Library – Does your university have a Safe Zone program? Safe Zone educates members of the university community about LGBTQ issues to create a network of allies who, together with members of the LGBTQ community, work to create a community of safety and inclusion. If your university has this program, there are specific meetings and trainings to attend before transforming your library space into a Safe Zone. At Fresno State, our Cross Cultural and Gender Center coordinates Safe Zone meetings on campus; your university may have a similar department or program. Consider creating a

LibGuide

on it as well!

Food Security Project – It may not always be obvious, but many students struggle to support themselves financially, sometimes having to choose between paying for groceries or textbooks. If your campus or community provides food security programs, you can alert students about it so that they can go to a free food/hygiene pantry and retrieve items without question. The concept of the food security project is to help meet the needs of students experiencing food insecurity. Your library can also partner with a food security program to provide healthy food for students during critical periods such as midterms/finals week.
QPR and Project Safe with the Health and Wellness Center – Question, Persuade and Refer, known as QPR, is an important training for anyone who may interact with people exhibiting suicidal behaviors. QPR is a suicide prevention training usually hosted by a university's Health and Wellness Center. Once you've taken the necessary trainings, you will be able to identify suicidal behaviors and refer them to key counselors for support. At Fresno State, we also have

Project SAFE

, which seeks to provide students with a safe space to ask for help by identifying staff/faculty committed to serving students in a time of need. These types of services can be one way to assure students that they can seek you out with any concerns.

Research Guides for Scholarships and Services – Consider creating LibGuides for specific kinds of services and scholarships. There are LibGuides out there supporting everything from

Dreamers/Undocumented students

to

Students with Disabilities

. You can also create a LibGuide for scholarships. Be sure to point the guides out to your student services groups and they will make referrals to them as well. In general, LibGuides can cover a variety of campus and community resources beyond academic resources.
Lastly, here are some resources on librarians as academic advisors, which may be interesting to those considering how to integrate their library services into the academic student services: