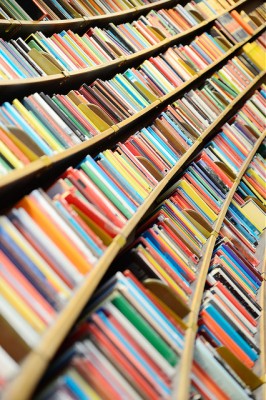 If 2016 taught us anything, it's that information literacy is a critical ingredient in informed democracies, but that we have a long way to go in building that skill across our population. As we look ahead to the coming year, we tried to ascertain what themes would emerge in the library field as a response to the rapidly-changing landscape. Here are 3 emerging trends we're seeing that warrant attention in 2017:
Assessment and Accountability:
As budgets tighten and academic institutions and their libraries face increased scrutiny to validate their programs, assessment will gain importance far and wide. Challenges to effective assessment include: consistency and scalability, faculty buy-in, and effectively using results to inform subsequent initiatives. Fortunately, new tools and technologies are making this easier every day. Look for closed-loop assessment to become a frequent topic at conferences this year.
How Information Literacy can Help Bridge the Skills Gap:
At the recent ITHAKA Next Wave Conference, presenters from institutions including Stanford University, Columbia University, and Pew Research Center spoke about macro changes that are impacting the higher education landscape. One dominant theme of the day was the changing nature of the skills needed to thrive in the modern knowledge economy. At the heart of this issue is the fact that information literacy skills are now essential to navigating the ocean of data we have access to, and yet information literacy instruction is rarely given priority on campus. Look for libraries to take advantage of online, on-demand, and point of need multi-media instructional tools in an effort to get IL instruction to students through a variety of different means.
Turning Information into Action:
2016 saw new people at both ends of the political spectrum getting involved in the electoral process in unprecedented ways. While this is potentially an exciting infusion of energy into the democratic process, things like online-bullying/trolling and fake news have complicated an already polarized and contentious political landscape. Libraries have long been a starting point for people of all parties looking to learn more about their elected representatives, government institutions, and social structures. This year, school, public, and academic libraries alike will have the opportunity to help users understand the information they're receiving (especially on social media), and learn about avenues available to them as they turn this information into civic action.