It's no secret that retention is one of the driving factors when it comes to success in higher ed today. We know that retention is tied in with how well students perform, and that accurate assessment is instrumental in identifying gaps and cultivating student skills. Next month Credo will host librarians from Mount Saint Mary College as they provide the real world examples and outcomes of how they were able to harness some of the most innovative technology to boost learning outcomes and retention.
On Wednesday, October 19 at 2:00 pm, librarians Tiffany Davis and Vivian B. Milczarski will discuss how they used Credo's Courseware as an integral part of their First Year Experience (FYE) program. They will share the positive impact the program has had on retention and student-faculty-librarian relationships. In their administration's culture of assessment, they were able to use the consistent, measurable assessment data provided by Courseware to track student progress and identify areas of need in students' knowledge.
Credo's Courseware simplifies the assessment of student learning outcomes with a library of customizable e-learning content, a variety of assessment tools, and analytics to report data for accreditation and other initiatives.
Presenter Bios: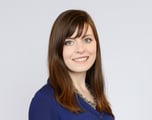 Tiffany Davis, M.S.I.S. is an Instruction Services Librarian at Mount Saint Mary College located in Newburgh, New York. Her primary responsibilities include the coordination of the Personal Librarian component of the First Year Experience program and student learning assessment. She enjoys the opportunities the Personal Librarian and FYE programs have presented including; streamlining student learning assessment, blending online and in-class instruction, and fostering relationships with students and faculty.

Vivian B. Milczarski, M.L.S., M.B.A. is Associate Librarian for Collection Development at Mount Saint Mary College, where she has worked for over 14 years. She has a Master's of Library Science degree from SUNY Albany, and a Master's Degree in Business Administration from Mount Saint Mary College. Her interests are in developing innovative ways to teach information literacy, adolescent literature, and organizational behavior.