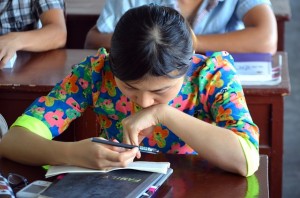 Ellen Peterson, an assistant professor at the University of Hawaii, Maui College recently wrote an article for The Evolllution titled, "We're Failing Our Students But We Can Change It: Raising the Profile of Information Literacy." In it she looks at current trends in the American workforce, and gaps in the ways higher education is preparing students for life after graduation. Here are some of the key takeaways from her piece:
93 percent of employers value critical thinking, communication, and problem-solving over a candidate's undergraduate major. (

Association of American Colleges & Universities survey

)

Only "29 percent of employers said students were well prepared to locate, organize and evaluate information." (

AAC&U survey

)

96 percent of chief academic officers "say they are extremely or somewhat confident in their institution's ability to prepare students for success in the workforce," compared to just 11 percent of business leaders who "strongly agree today's college graduates have the skills and competencies that their business needs." (

Gallup/Lumina Foundation Poll

)
The growing gap between the information skills employers seek for work in the knowledge economy and the information skills provided in higher education today is clear. It is not only future employers that feel the pain caused by this skills gap. When we surveyed hundreds of faculty across the country last year, we found that poor student information literacy skills negatively impact instructors' ability to teach their subjects, cutting into class time and increasing the amount of time needed to edit and grade research papers.
Ellen wrote, "As a first step to recognizing that information literacy is a campus-wide effort, our vice chancellor committed to fund the library's annual subscription to Learning Solutions from Credo." Read the full article here, and learn more about how to emphasize and implement information literacy at your institution.