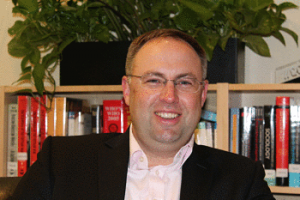 I started this series of blog posts to share some of the experiences I've had as the CEO of Credo. We're a small company –roughly 60 people – that has experienced steady growth and tripled in size over the last seven years. Our products and services are sold worldwide to libraries of all types. We started by providing a database full of reference content from the world's best publishers. In 2008, we began to expand our products and services in an effort to widen our appeal beyond libraries and into the world of learning more generally. Our mission is focused on helping learners develop the information skills necessary to succeed in the knowledge economy.
I hope this forum will be of interest to a variety of different people: Credo customers, Credo employees, education technology entrepreneurs and social capitalists. In short, people who recognize the changing world and want to play an active role in making it a better place.
At Credo we're building an organization in which all stakeholders experience themselves as well served. Our stakeholders include employees, learners, librarians, publishing and technology partners, educators and school administrators, shareholders and our community at large. We believe that in balancing the needs of all involved, we create the greatest long-term value for shareholders and society as a whole. This approach to building a business requires a delicate balancing act across competing needs. It is our responsibility to identify the transcendent solution to challenges, not compromise ourselves for short-term gains.
Our vision is to create a world that works for everybody.
Please reach out to me at ceo@credoreference.com and follow me at @_Mike_Sweet on Twitter.