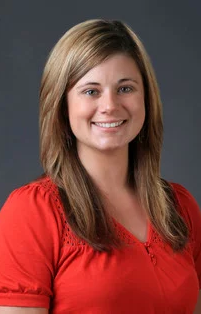 Sports analogies are overused in business, but this time we must go ahead anyway, because in her webinar "Creating a Buzz: Getting Faculty and Students Excited About Library Resources," Brandy Burbante indeed hit it out of the park, scored a touchdown, took it to the house...take your pick!
Burbante, Assistant Librarian and Assistant Professor at Nicholls State University in Thibodaux, Louisiana, recently subscribed to Credo's Instruct suite of information literacy videos, tutorials, and assessments. Her success with the product, however, began well before the subscription, as even when her institution was using Instruct on a trial basis, it already clocked up over 700 uses by students and faculty.
A major goal of the library's subscription to Credo Instruct, said Burbante in the webinar, was so that Nicholls State's many online and hybrid-education students could more easily get information literacy instruction on-campus students have been heavy users of the material too, since Burbante is a tireless marketer of her library's resources. Among the marketing tips she described were:
Don't wait for faculty to come to you! Reach out to professors whom you haven't heard from for a while and remind them what you can do to help their students
Visuals work in marketing! Email faculty screenshots of the resources you recommend for them—a screenshot of a catalog search for books in their area, for example
Find students where they are: Burbante and colleagues set up a library-resources table in the student union, for example, and regularly speak to students there who are learning about library resources for the first time
For more invaluable tips from the webinar, please visit Credo's InfoLit Learning Community, where you will also find recordings of past webinars on all things IL.