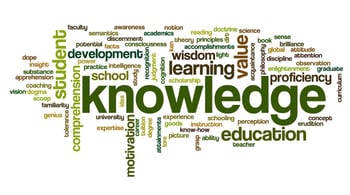 By Jennifer Shimada and Raymond Pun
There has been a long practice in teaching information literacy in various areas of education studies such as P-12 focus, counseling, special education, curriculum studies, educational leadership and policy, and so forth. In addition, many graduate programs in education are offered remotely, where students and faculty are part of a distance learning community. How can librarians support graduate studies in education and distance services? In this interview, Librarian Jennifer Shimada shares some tips and resources from her role supporting online learning programs and instructional services at Relay Graduate School of Education.
Ray: Thanks for speaking with us! Can you tell us about your role as an instruction librarian and how you incorporate information literacy in your instruction and workshops?

Jennifer: I work at the Relay Graduate School of Education, which offers degree programs and professional development for teachers and principals. As Relay's librarian, I want to ensure that our teachers develop into self-directed and socially aware lifelong learners who are able to find and critically evaluate information. I also want our teachers to be prepared to teach these skills to their K-12 students.

Our curriculum is centrally designed, so I've been working with our faculty and curriculum designers to weave in information literacy skills. Sometimes, I have the privilege of working directly with graduate students, either by co-teaching curricula I've helped design or by teaching one-shot library orientations or workshops. Because our graduate students are located all over the country, I teach these as webinars, or video chat into an in-person classroom.

However I teach, I try to make sure what I'm teaching is directly aligned to our graduate students' needs and curriculum. For example, some of our graduate students have to create an EdTPA portfolio as part of their teaching certification requirements. The EdTPA requires that teachers be able to show that they "consider research and theory about how students learn." I offer a workshop specifically geared toward the EdTPA, and frequently refer to how skills I'm teaching in other contexts will also help students as they complete the EdTPA.

Ray: That's awesome that you get to teach and co-design the curriculum. What are some challenges you face when supporting information literacy for education?

Jennifer: Relay's goal is to teach our graduate students to be effective practitioners. In order to be effective teachers, our graduate students need to know how to find, use, and evaluate more than just scholarly information, and they need to be able to look both in and beyond the library for this information. The information needs of teachers include finding lesson/unit plans, selecting texts for their classroom, researching teaching strategies, and more. Some of these information needs can be addressed through scholarly sources, while others require popular or professional sources. Sometimes, the information teachers need may not come from a book, but from multimedia sources, websites/blogs, and even other human beings.
Regardless of where the information comes from, teachers need to be able to evaluate it. This can be challenging because in these contexts, I can't simply tell teachers to use only peer-reviewed sources or to rely on other traditional markers of authority. For example, if a teacher wants to know why a particular student with ADHD may be struggling, they should likely consult literature written by experts on ADHD, but they should also talk to the student's family, who is likely an expert in that student. The ACRL Framework for Information Literacy is fantastic in that it addresses more than just scholarly information literacy, but traditional information literacy instruction has focused on scholarly research using sources in the library.
Ray: What resources do you recommend for instruction librarians when thinking about distance learning or educational studies?

Jennifer: When I'm considering which skills to teach to graduate students in education, I find the ACRL Instruction Section's guides to information literacy in the disciplines and resources from the ACRL Education and Behavioral Sciences Section helpful. When thinking about how to teach graduate students how to teach information literacy, I frequently refer to AASL's standards, Teaching Tolerance's Digital Literacy Framework, the Big 6, and Guided Inquiry Design.
That said, the best resources for me have been my fellow librarians! I'm involved with the ACRL Education and Behavioral Sciences Section and the ACRL Distance Learning Section and have learned much from librarians in both of those groups. Social media and conferences have also been great ways to connect.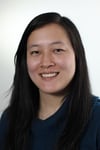 Jennifer Shimada is the Library Director at the Relay Graduate School of Education. As the solo librarian, she manages a primarily digital library that serves 16 campuses across the United States. Her instruction responsibilities involve collaborating with faculty to integrate information literacy skills across the curriculum so that graduate students become more effective teachers and informed citizens. Jennifer served as a chair of her institution's Diversity Steering Committee Culture Sub-committee for four years, organizing discussion groups and other events for faculty and staff to promote cultural competence and inclusivity. She is currently a co-chair of the ACRL Distance Learning Section Instruction Committee and a member of the ACRL Education and Behavioral Sciences Section Education Committee.