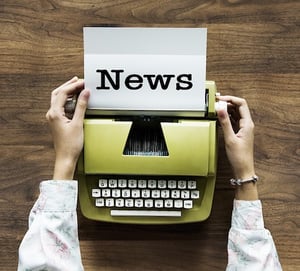 This blog series provides easy, free access to open web resources and content that support affordable learning opportunities. A wide variety of resources published by government entities, think tanks, and more are curated to demonstrate what may be relatively unknown or 'buried' in the internet. Resources reflect issues happening today for the use of librarians, students, and all audiences.
Peruse, collect, distribute, save time and energy for enhancing information awareness in libraries around the world. We encourage you to share.
In Case You Missed It: New Open Resources
These helpful sources are open and offer background on current events of global importance.
Two recently released reports provide new and updated statistics about Anti-Semitism in the U.S. and globally.
Global: Antisemitism Worldwide 2018 Report
Source: Kantor Center for the Study of Contemporary European Jewry/Tel Aviv University
U.S.: ADL Audit of Anti-Semitic Incidents, 2018
Source: Anti-Defamation League
Keywords: Anti-Semitism, USA, Global
Microsoft has released findings from their annual report on the adoption and use of tools like Siri and Alexa.
2019 Voice Report: Consumer Adoption of Voice Technology and Digital Assistants
Source: Microsoft
Keywords: Voice, Smart Speakers, Audio, Surveys, Consumers
Forecast of emerging trends in the aerospace industry, including topics like commercial aviation, commercial space, and unmanned aircraft systems.
FAA Aerospace Forecast Fiscal Years (FY) 2019-2039
Source: Federal Aviation Administration
Keywords: UAS, Airlines, Air Traffic, Drones, FAA, Space
Two new reports (with downloadable data tables) about the prison and jail populations in the United States during 2017.
Prisoners in 2017
Jail Inmates in 2017
Source: Bureau of Justice Statistics
Keywords: Prisons, Inmates, Jails, Crime
Background information on the use of measles vaccines around the globe (including several charts and graphs).
Global Measles Vaccination Trends
Source: Congressional Research Service
Keywords: Health, Measles, Statistics, Vaccines
Did You Know: Open Resources to Bookmark
Data USA: This most impressive research tool from Deloitte, MIT, and DataWheel provides a vast array of data about the United States from official sources allowing users to "explore, map, compare, and download" the material. The latest version of Data USA released in May 2019 includes a new tool allowing users to interactively build data visualizations.