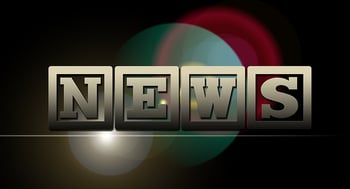 This blog series provides easy, free access to open web resources and content that support affordable learning opportunities. A wide variety of resources published by government entities, think tanks, and more are curated to demonstrate what may be relatively unknown or 'buried' in the internet. Resources reflect issues happening today for the use of librarians, students, and all audiences.
Peruse, collect, distribute, save time and energy for enhancing information awareness in libraries around the world. We encourage you to share.
In Case You Missed It: New Open Resources
These helpful sources are open and offer background on current events of global importance.
Investigative report provides statistics about recent climate and geophysical disasters:
2018 Review of Disaster Events
Source: Centre for Research on the Epidemiology of Disasters
Keywords: Disasters, Statistics, Earthquakes, Drought, Tsunamis, Floods
Interactive map with updated data about tax rates in all states:

State and Local Sales Tax Rates, 2019

Source: Tax Foundation
Keywords: Tax, Government, United States, Business
Interactive chart provides information about what each state is doing (or not doing) regarding election security:
State-by-State Election Security Plans and Priorities

Source: National Security Archive
Keywords: Elections, Information Technology, Cybersecurity, Government
Report describes "annual activity, workloads, and outcomes of the [US] federal criminal justice system from arrest to imprisonment."
Federal Justice Statistics, 2015-2016

Source: Bureau of Justice Statistics
Keywords: DEA, Legal, Courts, Statistics, Prisons
Report provides "a comprehensive statistical reference for all levels of education, from prekindergarten through graduate school."
"Data cover a variety of topics, including the number of schools and colleges, teachers, enrollments, and graduates, in addition to educational attainment, finances, and federal funds for education, libraries, and international comparisons."

Digest of Education Statistics 2017

Source: National Center For Education Statistics
Keywords: Education, Colleges, Teachers, K-12, Higher Education
Index ranks 180 countries on corruption:
Corruption Perceptions Index 2018

Source: Transparency International
Keywords: Corruption, Politics, Governments
Did You Know: Open Resources to Bookmark
Check out the World Radio Map. A resource, available in several languages, that provides information about radio stations around the world. If available, you will also find direct links to listen to a live stream of the station.