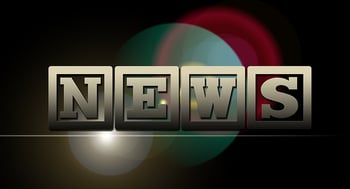 This blog series provides easy, free access to open web resources and content that support affordable learning opportunities. A wide variety of resources published by government entities, think tanks, and more are curated to demonstrate what may be relatively unknown or 'buried' in the internet. Resources reflect issues happening today for the use of librarians, students, and all audiences.
Peruse, collect, distribute, save time and energy for enhancing information awareness in libraries around the world. We encourage you to share.
In Case You Missed It: New Open Resources
These helpful sources are open and offer background on current events of global importance.
ISIS activity in the United States, newly released infographics:
The Islamic State in America (December 2018)
Islamic State in America 5- Year Review
Source: George Washington University Program on Extremism
Keywords: ISIS, Terrorism, Statistics, United States
Identity theft, new report and data tables:
Victims Of Identity Theft, 2016

Source: Bureau of Justice Statistics
Keywords: Privacy, Legal, Identity Theft
Cancer in America, a new article and interactive data tool:
Source: U.S. Cancer Society
Keywords: Health, Medicine, Cancer, Diseases
Vital records data broken down numerous ways along with multiple maps:

Total Fertility Rates by State and Race and Hispanic Origin: United States, 2017
Source: National Center for Health Statistics/CDC
Keywords: Births, Statistics
The 116th Congress of the United States, updated and helpful resources:
U.S. House of Representatives Members [HTML]
This list includes state and district information.
Official List of Members by State [HTML | PDF]
Official Member Telephone Directory [HTML | PDF]
List of Duplicate and Similar Names of Members [PDF]
Official List of Members by State [HTML | PDF]
Member Data [XML] ||| User Guide
From the U.S. Senate
Senators (Current)
Committee Assignments
Leadership
Suite & Telephone List [PDF]
Terms of Service:
Class I (2013-2025)
Class II (2015-2021)
Class III (2017-2023)
From the Congressional Research Service (via EveryCRSReport)
Women in Congress, 1917-2018: Service Dates and Committee Assignments by Member, and Lists by State and Congress
African American Members of the United States Congress: 1870-2018
Women in Congress: Statistics and Brief Overview
First Day of a New Congress: A Guide to Proceedings on the House Floor
Sources: Clerk of the House of Representatives, U.S. Senate, Congressional Research Service
Keywords: Congress, United States Senate, U.S. House of Representatives
Did You Know: Open Resources to Bookmark
New Atlas mapping migration around the world:
Atlas of Migration 2018
Source: European Joint Research Center
Keywords: Migration, Immigration, Europe

3D presentation of a new growing collection from the National Museum Of African American History And Culture:
National Museum of African American History and Culture in 3D
Source: NMAANC/Smithsonian
Keywords: African Americans, History, Museums