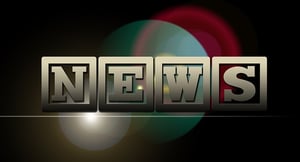 This blog series provides easy, free access to open web resources and content that support affordable learning opportunities. A wide variety of resources published by government entities, think tanks, and more are curated to demonstrate what may be relatively unknown or 'buried' in the internet. Resources reflect issues happening today for the use of librarians, students, and all audiences.
Peruse, collect, distribute, save time and energy for enhancing information awareness in libraries around the world. We encourage you to share.
In Case You Missed It: New Open Resources
These helpful sources are open and offer background on current events of global importance.
Global benchmark study ranking 129 economies using 80 indicators ranks Switzerland as the world's most-innovative country.
2019 Global Innovation Index (GII) Published
Source: World Intellectual Property Organization, Cornell University, INSEAD, and Others
Keywords: Business, Innovation, Economics, Development, Statistics
New data released on violence in K-12 public schools in the United States.
Preliminary 2017-2018 Data on Crime, Violence, Discipline, and Safety in U.S. Public Schools
Source: National Center for Education Statistics
Keywords: Education, Students, Schools
Report looks at the deaths and number of executions in prisons in the U.S.
Capital Punishment, 2017: Selected Findings
Source: Bureau of Justice Statistics
Keywords: Death Penalty, Executions, Prisoners, Statistics
The economic costs of natural and weather disasters around the World during the first half of 2019.
Global Catastrophe Recap: First Half of 2019
Source: Aon
Keywords: Weather, Storms, Natural Disasters, Earthquakes, Floods
The most current report on trust in the consumer packaged goods marketplace.
Total Consumer Report 2019
Source: Nielsen
Keywords: Consumers, Trust, Data, Technology
Keywords: Gender, Economics, Equality
Did You Know: Open Resources to Bookmark
Windy: This incredible interactive data resource provides real-time weather data for the entire globe. A mobile version is also available. A MUST for anyone interested in weather.