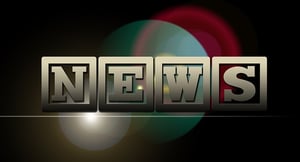 This blog series provides easy, free access to open web resources and content that support affordable learning opportunities. A wide variety of resources published by government entities, think tanks, and more are curated to demonstrate what may be relatively unknown or 'buried' in the internet. Resources reflect issues happening today for the use of librarians, students, and all audiences.
Peruse, collect, distribute, save time and energy for enhancing information awareness in libraries around the world. We encourage you to share.
In Case You Missed It: New Open Resources
These helpful sources are open and offer background on current events of global importance.
"More than 113 million people across 53 countries experienced acute hunger requiring urgent food, nutrition and livelihoods assistance in 2018." New report explores global food insecurity:
Global Report on Food Crises 2019
Source: Food Security Information Network
Keywords: Food, Hunger, Nutrition, Food Insecurity, Statistics, Data
Roundup of data and statistics on U.S. immigration in 2019:
Snapshot Of U.S. Immigration 2019
Source: National Conference of State Legislatures
Keywords: Immigration, Statistics, Data
Insights into illegal activities surrounding the narcotics trade:

2019 International Narcotics Control Strategy Report
Volume I: Drug and Chemical Control
Volume II: Money Laundering and Financial Crimes
Source: U.S. Department of State
Keywords: Drugs, Narcotics, Money Laundering, Crime
Snapshot of global trends across fuels, renewable sources, and energy efficiency and carbon emissions, in 2018:
Global Energy & CO2 Status Report
Source: International Energy Agency
Keywords: Energy, Environmentalism, Carbon Emissions, Greenhouse Gases, Climate Change
New analysis of college graduate earnings:
Skills and the Earnings of College Graduates
Source: Educational Testing Service (ETS)
Keywords: Higher Education, Salaries, Education, Labor
Study offers analysis on misinformation online and approaches to combat:
Automated Tackling of Disinformation
Source: European Parliament Research Service
Keywords: News, Fake News, Artificial Intelligence, Machine Learning
Did You Know: Open Resources to Bookmark
Open Knowledge Maps allows users to get an overview of a topic, find relevant research papers, and identify relevant concepts.
Keywords: Open, Science, Data, Visualization, Research