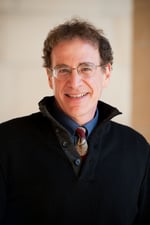 Information literacy librarians (correctly) teach students to evaluate the websites they use for papers and other academic purposes by looking at features such as the site's domain, its appearance, who the author is, etc. These are necessary steps, but there are increasing calls for evaluation to be broader. Mike Caulfield's Web Literacy for Student Fact Checkers, for example, encourages "lateral reading," an approach that involves reading "about" a website or other source in addition to reading and analyzing the source itself. Lateral reading of a website involves a short scan of the site followed by researching its ownership and what other sources say the site to help decide whether the information there can be trusted or not.
An in-depth look at how to perform lateral reading is offered in "Lateral Reading and the Nature of Expertise: Reading Less and Learning More When Evaluating Digital Information." The 70-page study by Sam Wineburg (top right), the Margaret Jacks Professor of Education and History at Stanford University, and Sarah McGrew (bottom left), a doctoral candidate at the Stanford Graduate School of Education, "compares how professional fact checkers, historians, and first year college students evaluated online information and presents the strategies fact checkers used to efficiently and effectively find trustworthy information."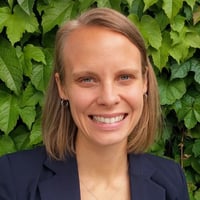 Historians and students who were studied for the paper often fell victim to duplicitous websites, say the authors. The evaluation these two groups used are now insufficient and sometimes moot, say the authors, because any website designer or content producer with the least bit of savvy can now create material that passes our basic checks. A much better approach was taken by the fact-checkers studied by Wineburg and McGrew, who spent barely any time on the original site presented, instead moving quickly to research what others had said about the site. The paper as a whole is worth a read because the study asked participants to think out loud as they researched, so that several different approaches to the work are clearly illustrated. Given that it's a lengthy paper, however, those with little time could try just the "Discussion" portion, which begins on page 52. And if you're in the happy position of having more time, the lengthy bibliography provides plenty of material to explore.