Looking for a good book to read during the summer? Here are some recent publications in the LIS field that might get you thinking of new practices, theories, and services to consider for your academic community in the fall!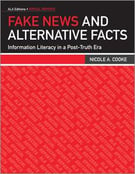 Fake News and Alternative Facts: Information in a Post-Truth Era
by Nicole A. Cooke (ALA Editions 2018)
Today, the term "fake news" is constantly being discussed on the news and in various academic fields including communication and media studies, journalism, history, and library sciences. This publication by Dr. Cooke provides a helpful platform for those wanting to understand more about the role of "fake news" in information seeking behaviors, and those interested in creating lesson plans and library research workshops in addressing "fake news."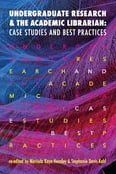 Undergraduate Research and the Academic Librarian: Case Studies and Best Practices
edited by Merinda Kaye Hensley and Stephanie Davis-Kahl (ACRL 2017)
This edited volume contains over 50 contributions on how academic libraries can plan new services and resources, and collaborate across departments to support new modes of research including the creation of undergraduate journals, managing data services, or organizing undergraduate research conferences. These activities can be considered high-impact practices to support student success and retention as well.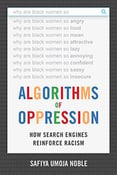 Algorithms of Oppression: How Search Engines Reinforce Racism
by Safiya Umoja Noble (NYU Press 2018)
As instruction librarians, we frequently teach students how to conduct effective searches in various databases to find and compare information sources. What if the search engines create problematic results that are highly misinformed and biased? Dr. Noble highlights this dilemma by arguing that commercial search algorithms perpetuate racism and sexism online today and deeply distort the realities and identities of women of color. This book is a must-read for instruction librarians to understand how the Internet search engines can reinforce negative and harmful bias based on corporate, political, and economic interests.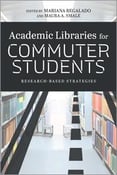 Academic Libraries for Commuter Students: Research-Based Strategies
edited by Mariana Regalado and Maura A. Smale (ALA Editions 2018)
This edited volume offers a variety of research-based case studies on how academic libraries are supporting the commuter students today in urban environments. Some of the chapters conduct qualitative research or mix methods, so this publication can also be helpful to those interested in designing a research study on their students' user experience in the library as well. There are also chapters focusing on student-parents, and commuter students and their study habits. If you have a large population of commuter students, consider reading this book to understand more about their information-seeking behaviors, and how to best support them today.
Have you encountered other interesting publications during the summer? Share them in the comments!
---