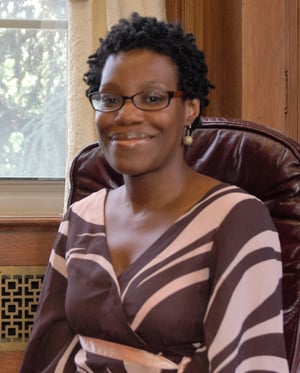 When Howard University decided it was time to streamline their First Year Experience program and create an FYE librarian, they tasked Niketha McKenzie with creating an instructional platform to ensure incoming students were aware of the library's resources and services. Professors asked her to use her one-shots to introduce students to the library's databases, but McKenzie noticed a fundamental gap in students' readiness to conduct that level of scholarly research.
So instead she and her fellow librarians created the Pre-search to Research workshop, where they cultivated students' background research skills. "What we started trying to do," McKenzie says, "is use more pedagogical practices to help students better unpack their research. Credo became essential in our teaching students how to do necessary background research before delving deeper into the heavy lifting of their assignment."
McKenzie branded Credo Online Reference Service as "Academic Google" to help change the way students interacted with the library website, and to give them a process that made sense to them. The response was overwhelmingly positive. "Students have been less frustrated during the process once Credo became our background research platform." To them, Credo felt "like Google, but on a more academic platform."
Professors also noticed a difference. They liked seeing that there was a process students would actually use, and a tool that improved their research assignments. After years of trying to persuade students of the shortcomings of open web resources like Wikipedia, they had a tool they could point to that gave students the same level of convenience, but with vetted and appropriate resources.
"I think it is a great platform for new librarians that are tasked to work with first year experience students in any way. It reduces the work we would have to do as librarians."
Join McKenzie and fellow Howard librarians Kimberly Prosper and Adia Coleman on August 23rd (2:00PM EDT) for their webinar, Pre-search to research: Credo as 'Academic Google'. This will be the second in our 3-part August webinar series, Credo In Action, where real librarians share innovative ways they use Credo to impact student outcomes.