This blog series provides easy, free access to open web resources that support affordable learning opportunities. A wide variety of resources published by government entities, think tanks, and more are curated to demonstrate what may be relatively unknown or 'buried' in the internet. Resources reflect issues happening today for the use of librarians, students, and all audiences.
Peruse, collect, distribute, save time and energy for enhancing information awareness in libraries around the world. We encourage you to share.
---
In Open Web News: Timely Topics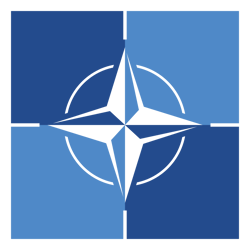 These helpful sources are open and offer background on current events of global importance.
NATO Summit:
With the North Atlantic Treaty Organization Summit being held in Brussels from July 11-12, here's what you need to know:
10 things you need to know about NATO
Keywords: NATO, politics, treaty, alliance
The Opioid Crisis:
United Nations Office on Drug and Crime releases the 2018 World Drug Report with statistics and outlook of the opioid crisis, the global population and drug use, treatment and overdose, as well as differences in drug use across demographics, like gender.
Keywords: opioids, drug abuse, drug treatment, drug overdose
In Case You Missed It: New Open Resources
Public Health Images:
The U.S. Centers for Disease control has digitized and made available hundreds of public health images. Check out their Public Health Image Library (PHIL), ideal for students.
Keywords: public health, disease, natural disasters, environmental health
Did You Know? Open Resources to Bookmark
The American Archive of Public Broadcasting:
The American Archive of Public Broadcasting, an effort of the Library of Congress and WGBH in Boston, is a robust repository of fully searchable public television and radio programs of the past 60 years.
Keywords: congressional hearings, policy, broadcasting, journalism
NewsLookup:
When you want to know everything happening now in the news, NewsLookup is the perfect resource for searching, learning, and debating.
Keywords: news, current events, social issues, society, public opinion