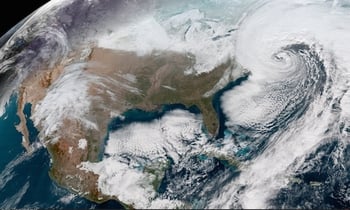 This blog series provides easy, free access to open web resources published by government entities, think tanks, and more to support affordable learning opportunities. Curated to demonstrate a wide variety of resources that may be relatively unknown or difficult to find on the open web for librarians, students, and all audiences, we aim to elevate background information on issues happening today in near real-time.
Peruse, collect, distribute, save time and energy for enhancing information awareness in libraries around the world. We encourage you to share.
---
In Open Web News: Timely Topics
These helpful sources are open and offer background on current events of global importance.
The Opioid Crisis:
New data quantifies the staggering increase in overdose-related deaths and how opioids continue to be a public health crisis in North America.
The Burden of Opioid-Related Mortality in the United States
Keywords: opioids, drug abuse, overdose, fentanyl, heroin, public health
Education in the United States:
The National Center for Education Statistics has released a new report looking at student debt, public school faculty, and early childhood care spending.

Keywords: education, early childhood, public school, student debt, school teachers
---
In Case You Missed It: New Open Resources
Exploring Earth:
NASA has released two-decades of planetary data, making global imagery interactive and searchable for the public.
20 Years of Earth Data Now at Your Fingertips
Keywords: NASA, Earth data, space imagery, planetary data, MODIS
---
Did You Know? Open Resources to Bookmark
The US Census:
Interested in census data? The United States Census Bureau is in the process of releasing a new survey data portal with broad search capabilities, tables and maps.
Keywords: census, survey, United States, demographics