Join the InfoLit Learning Community now. Already a member? Log in here.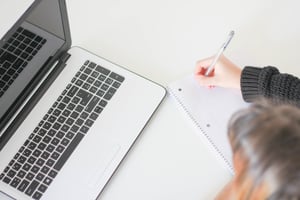 In a recent interview with Credo, Vanessa Otero, creator of the Media Bias Chart, explained that while overly biased news sources are not new, they have become more common of late. As the presence of fake and biased media has increased, professors and librarians have responded accordingly. Proactively teaching students how to detect fake news, spot bias, and avoid including unreliable sources in their research are essential components of information literacy instruction. With a growing pool of techniques to draw from, we can better equip our communities with the skills they need to discern the credibility of a source.
Otero shared some of her assessment approach in the interview, explaining that checking to find any mismatch among the article's elements is the first thing she does when examining an article. She evaluates whether the main graphic, the headline, and the story match each other in terms of content and tone. "If one of them seems to be out of line with the others, that's a big down vote for quality," says Otero.
William Badke, author of the popular IL work Research Strategies: Finding Your Way Through the Information Fog, recommends a few more methods to students who wish to check an item for reliability. First, he says, bear in mind that on the Internet, the "gatekeepers"—publishers and peer reviewers, for example—who kept some would-be authors out of traditional media are largely absent on the open web. Combined with the idea that anyone can publish anything online is Badke's reminder that people who release something for free on the internet are doing so for a reason. He notes several of these possible motivations for internet authors, and urges researchers to bear them in mind when considering a site for use in their work:
They are selling something

They seek to push their point of view

They may be doing so as part of an organizational or governmental mandate
In addition to looking at a website owner's motivations, says Badke, it's important to examine various aspects of the site's contents:
Look at the source of the document—this can often be done by examining the website's URL

Look for signs of scholarship—standard language, a bibliography, footnotes, etc.

Look for signs of

a lack of

scholarship—"lots of opinion, without the support of evidence," is an issue, says Badke, as is poor grammar and other non-standard language use
Are there strategies besides these that you have used with students in order to teach them how to spot overly biased or untrue information on the web? Head over to our InfoLit Learning Community and share them with your fellow librarians. In addition to best practices for handling media bias, you can pose questions and get tips for your IL practice generally. Not yet a member? Join the the community here! We look forward to seeing you there!