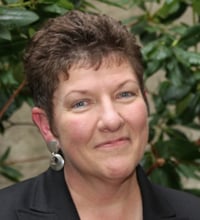 Join the InfoLit Learning Community now. Already a member? Log in here.
For those who missed last month's Georgia International Conference on Information Literacy (GICOIL), or simply couldn't make it to all of the stellar presentations, Credo offered a reprisal of some of the presentations in a webinar on October 25. The webinar featured the event's keynote speaker as well as presentations by three of the many insightful librarians who were featured at the conference.
Elyse Eidman-Aadahl, Executive Director of the National Writing Project and co-author of Because Digital Writing Matters and Writing for a Change: Boosting Literacy and Learning through Social Action, offered a taste of her keynote address, "We're Doomed: Now What?" The speech concentrated on the problem of disinformation, with Eidman-Aadahl describing that the initial feeling of the world being consumed by dishonest news and rhetoric has, for her, been dispelled by students' reactions to it. The speaker offered many resources for teaching students how to detect dishonest material and for tapping into their interest in how professionals such as journalists cut through the noise.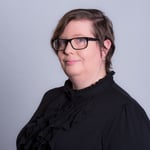 Next was April Sheppard of Arkansas State University, who described a bridge program her library conducted with regional high schools, in which the library offered access to Credo Reference to the schools. While the material helped students regardless of where they planned to go to college, a significant number of the students in the program opted to attend Arkansas State, showing that an institution considering offering such a program can see considerable benefits. Sheppard discussed best practices for bridge programs and offered inside details on how her library made the program a success.
The final two speakers, Shannon Johnson and Sarah Wagner of Purdue University, offered a joint presentation on digital badging. The coworkers described their experiences providing information literacy training for library student workers, with digital badging tracking the students' progress and offering them an incentive to continue. Johnson and Wagner discussed the technology they used in this project and the ups and downs of using digital badges in education.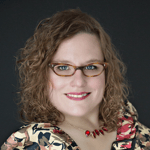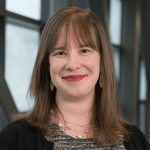 All three presentations are available now in the InfoLit Learning Community. Already a member? Log in here!