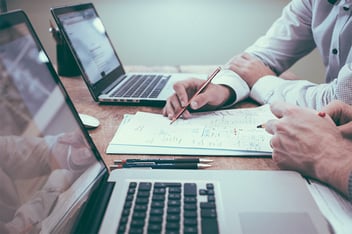 We are excited to launch the InfoLit Learning Community, an instructional and collaborative platform that will give you tools for optimizing the implementation of Credo InfoLit Modules and Credo Online Reference Service into your institution's workflows. Over three weeks starting February 22, we will host live online sessions with librarians who have had success deeply integrating information literacy solutions into their programs. They'll give you tips for engaging and communicating with faculty, using key concepts for successfully implementing a program to plan, expedite, and measure information literacy within your library and across campus.
The live sessions include webcasts from:
Karen Carreras-Hubbard,

Coordinator of Library Services, Berkshire Community College in Massachusetts

| February 22, 2018

Dave Harmeyer,

Associate Dean of the University Libraries, Azusa Pacific University

| March 8, 2018

Ellen Carey,

Librarian and Instructor, Santa Barbara City College

| March 22, 2018
In addition to live webcasts with Q&A sessions, the community provides opportunities for collaboration through ongoing discussions forums, cross-campus networking opportunities, and live chats during speaker presentations. It's a great way to connect with other librarians and share resources. Join the InfoLit Learning Community today!