Join the InfoLit Learning Community now. Already a member? Log in here.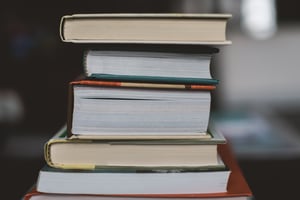 Ready to catch up on some professional reading? The following are some information literacy articles that have been published this year and that can help you get up to speed on what's happening, not only outside your library's walls, but also outside our borders. Assessment of students' IL progress is a common thread among the papers, though they each have much more to offer as well. In the "if you only read one paper this year" vein, Eamon Tewell's "The Practice and Promise of Critical Information Literacy" is a thought-provoking read that brings a more social dimension to IL than has previously been prominent in the literature. Access them all and join in the conversation in our InfoLit Learning Community.
Bawden, D. & Robinson, L. (2018). International Good Practice in Information Literacy Education. Knjižnica : Revija za Področje Bibliotekarstva in Informacijske Znanosti.
From the City University of London comes this survey that the authors explains is part of an Erasmus+ project that will result in a multicultural MOOC for IL instruction. The project will be completed next year, with the MOOC being published in English, German, Spanish, Catalan, Slovenian, and Croatian. See Section 3 of the report for a discussion of the assessment methods that the authors found are current in well-run IL programs today.
Julien, Heidi; Gross, Melissa; Latham, Don. Survey of Information Literacy Instructional Practices in U.S. Academic Libraries. College & Research Libraries, [S.l.], v. 79, n. 2, p. 179, Feb. 2018. ISSN 2150-6701.
Motivated by the following questions, Julien, Gross, and Latham gathered responses from 622 respondents at U.S. academic libraries.
"What are the instructional practices of librarians with responsibility for information literacy instruction in academic libraries in the United States?
What are the challenges faced by these librarians in their instructional roles?
What are some of the opportunities for improvement in information literacy instruction practice?"
The findings show that assessment is still largely done via student self-assessment and faculty feedback; the authors note, then, that assessment is an area with improvement potential.
Tewell, Eamon C. The Practice and Promise of Critical Information Literacy: Academic Librarians' Involvement in Critical Library Instruction. College & Research Libraries, [S.l.], v. 79, n. 1, p. 10, Jan. 2018. ISSN 2150-6701.
Critical IL, explains Tewell, a Reference & Instruction Librarian at Long Island University, Brooklyn, "is a way of thinking and teaching that examines the social construction and political dimensions of libraries and information. For example, one librarian quoted in the paper offers a critical view of assessment as "[privileging] ways of teaching and learning that are quantifiable." If you're ready to take a hard look at our field, this is the paper to read.
Have you read any papers this year that your colleagues should know about, whether they cover assessment or some other topic in IL? Or published any yourself? Please post them in the discussion area of our InfoLit Learning Community. Log in here to get started!