Join the InfoLit Learning Community now. Already a member? Log in here.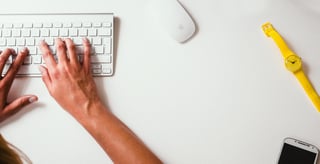 News has emerged in the past week that Cambridge Analytica (CA), a data mining and analysis company that claims to "[use] data to change audience behavior," received personal data on 50 million Facebook users without those users' knowledge. Cambridge Analytica and other data businesses use the information they gather to build sophisticated profiles of members of the public, and the average consumer might be surprised by the number of data points available about them.
Their methods are based on the work of Michal Kosinski, a psychometrist who developed a way of using Facebook "likes" to predict user characteristics. Kosinski's model showed, for example, that using 68 Facebook likes, it was possible to predict a user's sexual orientation with 88 percent accuracy. Using 300 likes is enough to know the kind of information that the user's partner knows about them, and with more than 300, Kosinski's work enables accurate predictions about things the subject doesn't know about themselves.

The data collected by companies like Cambridge Analytica can be used for much more than predicting user preferences, however. Alexander Nix, Cambridge Analytica's CEO, has been
captured on camera
saying that CA could use its "microtargeting" capabilities—the ability to target users with online material based on detailed knowledge of their interests—to send them fake news via social media. (Nix was suspended this week following these allegations.)
What does this have to do with librarianship? According to a 2017 study by Pew Research Center, two-thirds of U.S. adults get news from social media. Given the reality now exposed about Cambridge Analytica, librarians will necessarily be assisting patrons who have been targeted by, or at least come across, fake news online. Being able to help patrons discern the facts from the fiction has become even more complex.
Luckily, there are many resources available for those actively seeking to combat this problem. ALA's Programming Librarian has put together a list of relevant and timely resources with their Fake News Library Resource Round-Up. There you'll find webinars, LibGuides and other websites, news, and further reading. Let us know your thoughts on this, and other topics in the online classroom by logging in here. Not a member? Join now.
For additional guidance on combating fake news in the library, join Credo for a free webinar on April 26, when Vanessa Otero, creator of the
Media Bias Chart
, will discuss "Information Literacy in a New Media Landscape."