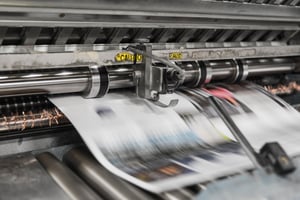 Join the InfoLit Learning Community now. Already a member? Log in here.
On Thursday, September 27, at the Virginia Library Association Conference, Nancy Speisser (Assistant Vice Chancellor for University Libraries, South University) and Henrietta Verma (Customer Success Manager, Credo) will present Beyond Fake News: Strategies For Evaluating Information in an Era of "Alternative Facts".
Because complaints about, and accusations of, misinformation ("fake news") are ubiquitous in the media, students are now more aware that they need to watch out for deceptive information, especially on Facebook and other social media platforms. The presentation will focus on the need to remind students that duplicitous, incomplete, or vague content can also be found outside social media, including in material they find using search engines. Deception might even be at play during online search itself. Students (along with everyone else) are frequent Google users, and Google's algorithm prioritizes, ranks, and personalizes results in ways that students might be unfamiliar with. Safiya Noble's work on the racial and other biases inherent in online searchers will figure prominently in the presentation.
Once students know that their search engine results may not be as neutral as they imagined, they need ways to evaluate the search results. There are many ways to do this, but the one that will figure prominently in Speisser and Verma's presentation is lateral reading, a practice pushed in a recent Chronicle article by John Gooblar, "How to Teach Information Literacy in an Age of Lies" and in Mike Caulfield's 2017 blog post "How News Literacy Gets the Web Wrong." We hope to see you at the presentation!
And for more on media literacy, join us in the InfoLit Learning Community, where you can find all our free webinars, discussion forum, and IL resources. Already a member? Log in here!