Join the InfoLit Learning Community now. Already a member? Log in here.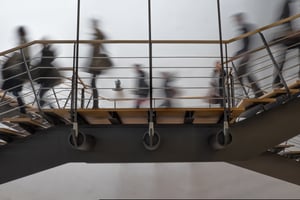 If fall seems like it's already looming, it might be time to start thinking about your information literacy curriculum for the new students you'll meet in September. Happily, when it comes to resources, the Credo InfoLit Learning Community has you covered (Not yet a member? Don't worry, join now!).
The Credo FYE Guide: Practices for Enhancing Instruction, created with generous input from leading academic librarians like Raymond Pun of Fresno State, is a roadmap for librarians to make an impact with first year students. The recently released chapter on information literacy offers strategies for better engaging students, one-shot lesson plans, and case studies spotlighting innovative librarians who expanded the reach of IL instruction on their campus. You'll also find an exclusive interview with Lisa Hinchliffe, Professor/Coordinator for Information Literacy Services and Instruction at the University of Illinois at Urbana-Champaign, in which she discusses her research examining predictable misunderstandings first year students harbor around information literacy.
For even more activities, catch our recent webinar with Ellen Carey, Librarian and Assistant Professor at Santa Barbara City College, who shared innovative ways to use active learning to engage students in information literacy instruction. Have you ever thought of using food groups to teach Boolean searching? Carey has, and that technique as well as others she discussed will get students interacting with IL concepts in a way that it's hard to achieve otherwise.
Lastly, if teaching students how to spot fake news is on your fall curriculum, check out the resources in our InfoLit Learning Community discussion area. We recently posted some links to fake-news detection assignments from SUNY Purchase University and NPR. ALA has resources to share on fake news, too, from lectures to articles exploring the phenomenon, to, yes, more assignments. You're not alone!
Take advantages of the many resource in the Credo InfoLit Learning Community and get a head start on the fall semester today. And tune into our next live webinar on April 26 at 2pm ET with Vanessa Otero, creator of the viral Media Bias Chart.