Join the InfoLit Learning Community now. Already a member? Log in here.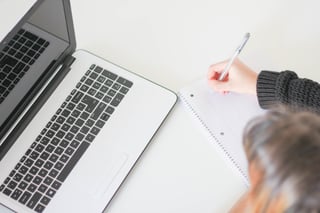 Fake news looks like it may join death and taxes in the ranks of things that will always be with us. Talk of it has become about as ubiquitous as the problem itself, and librarians are daily tasked with finding ways to help students detect duplicitous material as they complete their research. Experienced readers can spot the most egregious of fake news sites. Some sites, however, are far more sophisticated and can be quite successful at appearing as valid as trusted news sources.
It's a conundrum for researchers, and trying to get students to solely use library subscribed databases and other sources can feel like an uphill battle. Students are going to use the open web, and they need to learn how to evaluate what they find there—not only for truthfulness, but in order to figure out if the source fits their research needs and the guidelines for their assignment.
At Luria Library, Santa Barbara City College (SBCC), Ellen Carey and fellow librarians are active in teaching students how to find accurate resources. One method used at SBCC, called "P.R.O.V.E.N.," involves a set of questions that students can ask themselves when considering a source for use in research. The questions encourage users to consider a source's purpose; look at its value, objectivity, and accuracy; and examine its creator's authority. Carey shares context for using the tool in this relevant lesson plan.
On March 22, 2018 at 2 pm ET, you can hear about more of Carey's information literacy work by joining Credo for the free webinar "Active Learning and the ACRL Framework in Library Instruction: Engaging Faculty and Students in Critical Thinking Work." In this third session of our InfoLit Learning Community Speaker Series, Carey will share key concepts and techniques for teaching information literacy and applying the ACRL Framework to work with faculty and staff.
Register for Credo's InfoLit Learning Community in advance to gain access to this and past webinars, and find other resources that can help in your IL work. Join the conversation in our Learning Community discussion forum, where you can connect with other information literacy professionals from around the country. We look forward to seeing you there! Already a member? Log in here.