Join the InfoLit Learning Community now. Already a member? Log in here.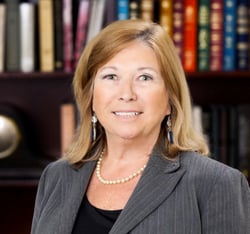 Next week, Credo invites you to join us in our InfoLit Learning Community for a presentation from librarian and accreditation expert Kate Sawyer. On Thursday, June 28 at 2 PM Eastern Time, Sawyer will present a free webinar called "Accreditation Tips and Pitfalls: Accreditation, Reaccreditation, and Your Role," after which she will take live questions from the audience on concerns when facing the accreditation process, whether you're in the midst of it, or just embarking on it.
Sawyer's discussion will start with the basics: the various kinds of accreditations that are available—national, regional, state, programmatic, and faith-based—and some of the organizations who operate in these different environments. Accreditation shouldn't only be a concern when a visit is pending, says Sawyer, and her discussion will touch upon what libraries and librarians should consider during all points in the cycle.
Possible pitfalls will be a focus of the presentation; Sawyer will look at numerous traps and missteps that commonly happen, including a failure to enumerate specific learning outcomes that your IL instruction aims for and improperly addressing the accreditation body's standards. Where outside of the library to look for help and for evidence of library effectiveness will be another focus for Sawyer, who plans to leave attendees with a comprehensive picture of what to do and know as your institution undertakes accreditation.
For a previous presentation by Kate Sawyer on some other aspects of accreditation, please see "Time for a Paradigm Shift," in which you will learn how to use an upcoming accreditation visit as an opportunity to make some changes in how things are done, particularly in regard to becoming strict about assessment.
Don't miss Kate's webinar, Accreditation Tips and Pitfalls: Accreditation, Reaccreditation, and Your Role on June 28 at 2 PM ET. And please join the InfoLit Learning Community, where you can participate in the discussion on accreditation and much, much more. Sign up here to get started!