Join the InfoLit Learning Community now. Already a member? Log in here.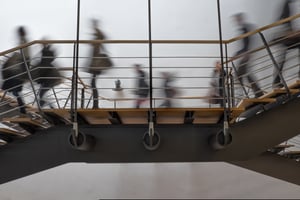 Over the past few months, we've presented a series of webinars as part of our InfoLit Learning Community, covering topics from using Credo Modules in library instruction, to collaborating with faculty, to helping students thrive in a new media environment. (If you missed any, catch the recordings here!) We hope that you've been able to bring some of the information our speakers have imparted into your work this semester, or plan to do so in the fall. But the question remains, how will you know if the new information and activities are helping students? That's where assessment comes in.

As we've discussed in some of our recent blog entries, assessment is a crucial part of any learning endeavor. If you follow the backwards design paradigm that's so prevalent these days, you'll know that a focus on assessment should be front of mind when designing any learning experience. First you decide what your students should know, then you figure out how you'll know if they've learned it or not, and based on that, you'll decide how to teach it.

If figuring out how best to assess your students is still an area you're struggling with, take a look at a useful survey article that came out this month, Allison Erlinger's "Outcomes Assessment in Undergraduate Information Literacy Instruction: A Systematic Review." In it, Erlinger looks at the literature regarding assessment in order to answer three questions: "What do we know about assessment methods and what general recommendations exist? What assessment methods are academic librarians actually using? How does professional practice compare to existing recommendations?" The very lengthy notes section is an important resource in itself, listing books and articles that discuss using games in assessment, getting faculty and administrators involved in your assessment efforts, how to evaluate the efficacy of training programs, and much more.

If you use Credo's Information Literacy Modules, you're used already used to measuring how your work with those has impacted students. Get ready for some changes, though, as Credo is shortly releasing a new product, Credo Insights, which is free to subscribers and which will help you get a much clearer picture of how your students are responding to information literacy instruction. The next webinar in our InfoLit Learning Community series will cover the product and how it is used, so be sure to mark your calendars for May 24 at 2 PM ET, when Amanda DiFeterici, Senior Manager, Product Strategy, Credo, will present Credo Insights: Usage and Assessment Data Made Easy. You won't want to miss it! And please join the InfoLit Learning Community, where you can participate in the discussion on assessment and much, much more. Sign up here to get started!

For help with getting the most out of your Credo InfoLit Modules subscription, please visit the Credo Modules Help Center. There you will find details about how Modules work, how they can be accessed, how they are best promoted to faculty, and more. If you have any questions, please contact support@credoreference.com.