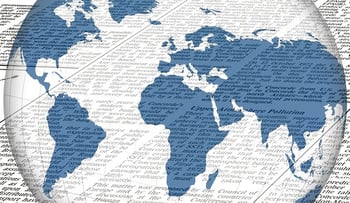 Below, you'll find a curated selection of new reports available for free on the open web. Your users will find this content useful in starting and expanding their research. You'll also find an open access database that allows users to spot trends and identify sources as to news coverage.
2018 National Drug Threat Assessment
Source: U.S. Drug Enforcement Agency (DEA)
Keywords: Drugs, United States, Opioids, Gangs, Statistics
Terrorist Attacks Against Religious Targets in the United States, 1970 — 2017
Source: National Consortium for the Study of Terrorism and Responses to Terrorism (START)
Keywords: Terrorism, United States, Statistics, Religion
2017 Data Mining Report to Congress (via Dept. of Homeland Security)
Source: U.S. Department of Homeland Security (DHS)
Keywords: Data Mining, Information Technology, Statistics, Data
The Trade in Small Arms and Light Weapons on the Dark Web: A Study Disarmament Office)
Source: United Nations Disarmament Office
Keywords: Arms, Weapons, Military, National Security, Dark Web, Information Technology
At a Glance: Computational Propaganda Techniques
Source: European Parliament Research Service (EPRS)
Keywords: Fake News, Media, Social Media, Information Technology
World Development Report 2019: The Changing Nature of Work
Source: The World Bank
Keywords: Development, Statistics, Indicators, Economics
Database of the Week: wikistream
Source: Wikimedia Labs
About wikistream:
A real time stream of all updates (edits, changes, etc.) made to all versions of Wikipedia.

Click any entry to see the actual edit

Numerous ways to limit the scroll by checking the boxes and using the drop-down menus near the top of the page. For example, only see edits made by registered users of the English version of Wikipedia.

Interesting to view but also useful for discussions and papers on information literacy, credibility, etc.