Adaptive Learning Using Assessment
Those of you lucky enough to see students for more than one-shot sessions are likely doing some assessment of student progress in your classes. Or maybe you're embedded in a professor's class where assessment of IL learning is allowed. Either way, consider guidance from a 2017 article by Johannes Peter, Nikolas Leichner, Anne-Kathrin Mayer, and Günter Kramplen, "Making Information Literacy Instruction More Efficient by Providing Individual feedback"
The paper describes a strategy employed by the authors, who are psychology professors at Leibniz Institute for Psychology Information in Trier, Germany. In teaching their students information literacy concepts that are relevant to psychology, the professors found that a one-shot session was inadequate. They also noted that students came to the class with varying levels of IL knowledge, and that they tended to stick to research methods they were already familiar with, meaning that IL practice varied as widely as knowledge among them.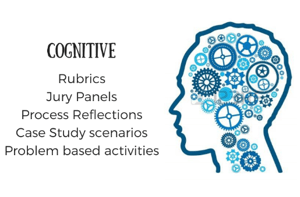 Peter and his colleagues decided that individual assistance was the right way to go with these students, but they didn't have enough time or other resources to implement that plan. Instead, the paper describes how they instead set up an online learning module that the students took as needed after a pre-test.
Assessment Advice from Georgia State University
The Georgia International Conference on Information Literacy, which took place in Savannah in September, included a presentation on IL assessment by Karen Doster-Greenleaf and Sarah Kirkley, both of Georgia State University. "Sharpening Your Aim: Building an Instructional Assessment Toolkit" included tips for alleviating anxiety regarding assessment and building formative and summative assessments, all using an "assessment toolbox." See the presenters' slides here; they have also made available their learning outcomes checklist and an overview of the learning domains that you should be aware of when you are constructing lessons and assessments.