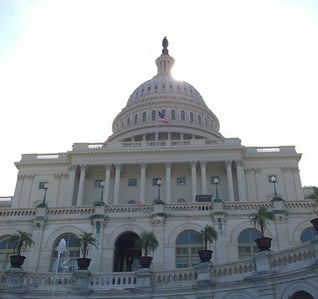 Dozens of information, software, and publishing companies have joined together to form CCLI, the Corporate Committee for Library Investment. With the federal government only funded through September, members of Congress are now working toward the Fiscal year 2018 budget, and early signs indicate there could be massive cuts to libraries. The budget President Donald Trump proposed eliminates nearly all federal funding for libraries and the Institute of Museum and library Services. At stake are $186.6M in funding for the Library Services and Technology Act (LSTA) and $27M for the Innovative Approaches to Literacy (IAL) program in FY 2018.
As you read this, CCLI is asking Senators to support funding for LSTA and IAL. Your business can help by joining CCLI (there is no financial commitment), and signing onto to CCLI's letter to Senators.
"Members of CCLI are united by the common belief that America's libraries are business-building, job-creating, workforce-preparing engines of the U.S. economy in every corner of the country." ~ CCLI
CCLI will also ask Congress to include libraries in any infrastructure investments, and use the country's 120,000 libraries to expand high-speed broadband service throughout the nation, especially in the rural and underserved communities where it is needed most.
---