Every month we showcase some of the new and updated titles in our Academic, Public, and Student Core Collections. Click here for a full list of May titles!
The Deluxe Food Lover's Companion - Written for both the discerning home chef and those who want to become more knowledgeable about good food and elegant dining. Order this off the menu of our Academic and Public Core Collections.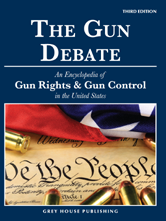 The Gun Debate: An Encyclopedia of Gun Control & Gun Rights - With public debate of gun violence at an all-time high, this new third edition is a must-have resource for all libraries. Look for it within the scope of our Academic Core Collection.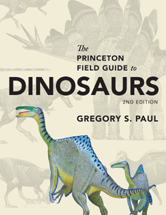 The Princeton Field Guide to Dinosaurs - This remains a must-have book for anyone who loves dinosaurs, from amateur enthusiasts to professional paleontologists. Paul's extensively revised introduction delves into dinosaur history and biology, the extinction of non-avian dinosaurs, the origin of birds, and the history of dinosaur paleontology, as well as giving a taste of what it might be like to travel back in time to the era when dinosaurs roamed the earth. Dig into our Student and Academic Core Collections to learn more!