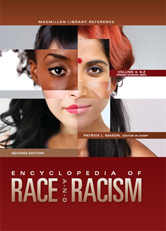 Encyclopedia of Race and Racism - The Encyclopedia Of Race And Racism, 2nd Edition, provides critical information and context on the underlying social, economic, geographical, and political conditions that gave rise to, and continue to foster, racism. Religion, political economy, social activism, health, concepts, and constructs are explored. Given the increasingly diverse population of the United States and the rapid effects of globalization, as well as mass and social media, the issue of race in world affairs, history, and culture is of preeminent importance. You will find this title in our Academic Core Collection.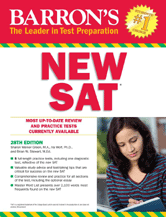 Barron's New SAT - This is the leading resource for SAT preparation, offering tactics, advice, and subject reviews. Look for it in our Student and Public Core Collections.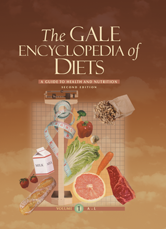 The Gale Encyclopedia of Diets - Authoritative, comprehensive information on special diets, popular diets, dietary concerns, nutrition basics, and effects of dietary choices on health. All entries are presented in a standardized and balanced format. Topics are organized around the development and history of a diet, its basic principles, any key figures that influenced the practice, and any public and regulatory concerns associated with the diet. This title can be found in our Academic Core Collection.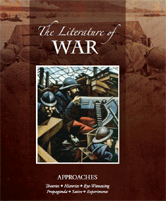 The Literature of War - The Literature of War deals with a topic that goes beyond the literary perspective to provide the historical, cultural and social context of works that focus on armed conflict throughout the world and time. It highlights the realities of war, its impact on society, and how it affects our understanding of it. You will find this title in our Academic Core Collection.
Click here for a full list of July's new and updated titles in all of our collections!