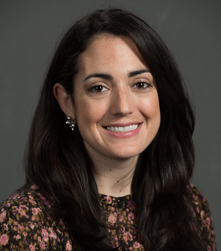 Jennifer Hill works at John Hopkins University in a department called the Entrepreneurial Library Program. Her team created and maintains an online library for Excelsior College, where students and faculty are located all over the country, providing some unique challenges in terms of collaboration. She recently joined us and shared some of her strategies for increasing faculty engagement.
Identify and reach out to program directors and department chairs. There might be a lot of overlap amongst adjunct faculty, but these directors will keep them in the loop and point faculty toward the library if you've demonstrated your value to them.

Raise awareness of valuable library services with webinars, announced to faculty through direct email and university blogs.

Participate in course development. When a new course is scheduled to be developed, Excelsior College librarians are on the scene to help with creating research guides, purchasing eBooks, reviewing modules, and conducting searches for library content relevant to the course.
Jennifer conducted an interview of faculty members, where she learned what they prioritized so that she could tailor her communications to emphasize those needs. Here's what she found faculty valued most:
Time

Student success/support

Idea sharing and collaboration

Expertise (best content)

Citation and copyright help
"We want to be ever present so [faculty] come to know the library and the librarians and they will not forget about us in the future, even though we're at a distance. One of my faculty members recently referred to me as an ever-present virtual ghost, which I kind of liked – that was a new one."
Jennifer's presentation begins at the 35:45 mark of the video below. Click here for the full transcript.
Continue the conversation with us at @credoreference, using the hashtag #ReferenceStrategy.