Dictionary of Classical Mythology - Don't let building your digital reference collection become a Sisyphean task. Jenny March's acclaimed Dictionary of Classical Mythology, first published in 1998 but long out of print, has been extensively revised and expanded including a completely new set of beautiful line-drawing illustrations for this Oxbow edition. It is a comprehensive A -- Z guide to Greek and Roman mythology. Look for this title in our Public, Academic and School Core Collections.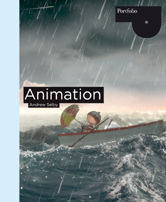 Animation - A great animation text can be quite moving. From scriptwriting through to production, this introduction to animation for students surveys key technical processes and examines a variety of stylistic approaches. You'll find this title in our Academic and Public Core Collections.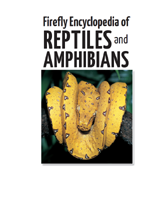 Firefly Encyclopedia of Reptiles and Amphibians - The Firefly Encyclopedia of Reptiles and Amphibians covers every family, ranging from large, predatory constrictors and crocodilians to miniature tree frogs and salamanders. Since 2002, this highly acclaimed encyclopedia has provided specialists, educators and general readers with an authoritative and comprehensive overview of the world's reptiles and amphibians. Universally praised and cited widely in scholarly and lay publications, it belongs in all collections. This title is available in our School Core Collection.
Click here for a full list of October's new and updated titles in all of our collections!