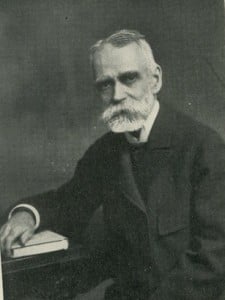 Recently we looked at an article Samuel Green wrote in 1876 titled, "Personal Relations between Librarians and Readers,"* and found that despite tectonic shifts in the tools libraries employ, how and why libraries help users has changed very little over the past century and a half.
Green's article outlined four responsibilities the late-19th century library should master, all of which still apply today:
Teach people how to use the library
Answer readers' questions
Promote the library within the community
Aid the reader in the selection of good books
Our last post looked at the first two responsibilities; let's dive into the third and fourth here.
Promote the library within the community
This is timeless advice. Every institution has to make the case for its own existence, and libraries are certainly no different. Throughout budget surpluses and shortfalls, libraries have had to demonstrate value to their communities and institutions.
There have never been more tools handy to promote the library, and yet being heard in the cacophony of social media can present a daunting challenge. One strategy is to deploy great content (Credo provides free social media content every month on our blog and a range of tools to promote Credo collections) in order to engage the community and keep the library's voice relevant. Innovative programming is another must; watch this webinar from Library Journal Mover & Shaker Audrey Barbakoff for some inspiration.
Aid the reader in the selection of good books
According to Green, it is of vital importance that librarians help users discern between "good books from those of little merit." But his goal doesn't stop at getting just one good book into a reader's hands. "I am confident," he wrote, "that in some such way as this a great influence can be exerted in the direction of causing good books to be used."
Credo's Topic Pages are a great means to help point users toward the library's trusted resources. Users can search for a subject as they might on Wikipedia, but rather than seeing the open web's dubious content, they find authoritative information that helps them conduct their research while identifying keywords and related subjects and linking easily to other resources throughout the library collection.
With regard to reference, Green's sentiment suggests that by helping users find authoritative content in the ocean of online resources, showing them how to search for the information they need, access it appropriately, and use it responsibly, libraries can help the cause of good scholarly content. It was a worthwhile goal in 1876 and continues to be so today!
Use the comments section to give us your thoughts on Reference then and now, or continue the discussion on Twitter with the hashtag #CredoChat
*Green, Samuel. 1876. "Personal Relations between Librarians and Readers." Library Journal 1 (October 1876): 74–81.