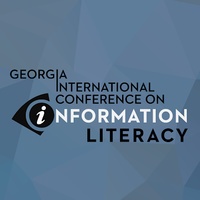 Join the InfoLit Learning Community now. Already a member? Log in here.
This year's Georgia International Conference on Information Literacy took place in Savannah, GA, on September 27-29. Attendees heard from a great variety of speakers who addressed an equally wide variety of information literacy topics, among them teaching faculty how to take on information literacy topics in the classroom, using OER to create affordable learning materials for students, and several presentations on combating fake news. Some of the presenters have allowed Credo to host their slides so that our readers can benefit from their insights.

In "The End of Class is Just the Beginning," Jenny Dale, Information Literacy Coordinator University Libraries, the University of North Carolina at Greensboro, discussed authentic assessment as it is applied in information literacy. She helpfully defined terms related to the conversation around authentic assessment and addressed how to select the best rubric for use in IL classrooms.
If your institution has or is considering a Writing Across the Curriculum program, see the slides from the program "Recoding and Decoding Assignments Using TILT and Reverse TILT for Faculty, Staff, and Student Development" by Jim Shimkus, Director of Writing Fellows at the University of North Georgia. TILT, the Transparency in Teaching and Learning in Higher Education Project, aims to promote students' conscious awareness of their learning and can be used in various ways—such as in a writing program, as emphasized in Shimkus's presentation.
Interested in these and other IL topics? Join the conversation in the InfoLit Learning Community, where you can find free webinars, including a recording of our most recent session, "Current Trends and Insights in Information Literacy: A 2018 GICOIL Roundup," a discussion forum, and many IL resources. Already a member? Log in here!